The Eight Best Sources for Cheap College Textbooks
Prices for new textbooks are on the rise, but more startups and websites are cropping up to help students prepare for class without going broke.
by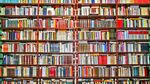 When David Miller founded textbook startup SlugBooks in 2008, most of its 500 customers were students at the University of California Santa Cruz, from which he'd just graduated (the company got its name from a beloved bookstore near campus that shut down). Today, SlugBooks is used by bargain-seeking students far beyond his alma mater's campus: Last winter the site had 700,000 visitors. 
Price tags on college textbooks continue to shoot up, but more students are doing their homework before setting foot in the college bookstore. The National Association of College Stores reported that 82 percent of college students research textbook prices online before buying them. As a result, price comparison tools like SlugBooks are becoming more popular, as are sites that rent textbooks or sell them used.
"This is the first time where I see students talking to each other [about textbook discounts] on Twitter and other social media," says Miller, who says students often find the service through hashtags such as #college #savings and #shitsexpensive. 
Students are more likely to buy books using their mobile devices and at whatever time is convenient, says Peter Corrigan, chief executive of the University Network, a student discount website. "Sometimes I check the website at 4 a.m.," he says. "It seems like there are students buying books at all hours."
No matter what time you buy them, here are the great websites for finding textbooks on the cheap: 
Amazon
Best for: brand loyalists
Amazon attracts a lot of students who have already bought into its vast retail ecosystem of gadgets, groceries, gifts, and The Wire. With a new textbook rental service, which it began in 2012, Amazon is a natural choice for one-stop shoppers and brand enthusiasts. The rental service is one of the most comprehensive, allowing textbook rentals for up to 130 days and free return shipping. While highlighting is forbidden in these rentals, Amazon lets students return a book 30 days into the semester.
Rafter
Best for: procrastinators 
A system developed by technology company Rafter aims to equip unprepared students and last-minute bookstore scavenging by ensuring that textbooks are automatically delivered to students by the first day of class. Rafter grew out of the original textbook rental service, BookRenter, which still exists for students to find cheap rentals. Rafter works directly, however, with colleges and college bookstores, such as Schreiner University and North Carolina State University. The only drawback is that students can't sign up for Rafter360 individually, as the whole school must participate. 
BigWords
Best for: coupon counters
If your major is known for pricey textbooks (i.e. chemistry, business), looking for money-saving deals can help buffer the costs. BigWords compares new books, used books, and rentals but advertises coupons and discounts more than its competitors. Saving 5 percent here and there can add up for college students on a budget.
The University Network
Best for: bargains
The University Network (TUN) built its name in student savings with lifestyle deals ranging from free concerts to discount tacos. This year, TUN launched a textbook savings engine that aggregates the cheapest textbooks from around the Internet, from such places as Amazon.com, Chegg, and more. Its template is as user-friendly as Kayak.com and gives a wide range of search results to see the greatest price variation.
Boundless
Best for: dead-tree haters
The cloud technology-powered resource is looking toward to a future with no hard copy textbooks. While students can purchase and rent selected textbooks, Boundless isn't as comprehensive as the other search engines. If students are looking for free, ready-to-use online content, study guides per subject, and assessment tools such as quizzes to supplement studying, however, Boundless is an efficient and cost-effective resource. 
SlugBooks
Best for: freshmen
First-year college students often get hit with the highest textbook bills because of required survey courses and less knowledge about ways to save. SlugBooks is a price comparison tool that anyone can use, but straightforward links that answer such questions as "what is an ISBN?" make it particularly useful for new students. 
CampusBookRentals
Best for: highlighter addicts
If you can't retain information without gliding a neon color over a sentence, renting probably isn't your best option. That can mean having to pay much more for your textbooks.  CampusBookRentals solves the problem, letting students highlight without penalty. In addition, the service has received positive customer service reviews, provides free shipping both ways, and has a 21-day return period.
Chegg
Best for: extra help
With Chegg, students can rent textbooks, buy used textbooks, and line up a tutor all in one go. For a monthly membership fee, students get study guides and on-call help 24/7 from an "expert" as well as a tutoring session. The website offers advice to high school students on applying to college and articles for college students on career profiles and finding an internship.
Before it's here, it's on the Bloomberg Terminal.
LEARN MORE