When Did Logos Get So Friendly?
The modern company just wants to be liked.
By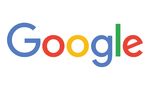 Google updated its logo earlier this month. You've surely seen it by now, but let's take a closer look: It retains the primary colors and playfully tilted "e" but introduces a new typeface. Called Product Sans, the update disposes of serifs, those flicks on the ends of letters, and uses fatter strokes reminiscent of kindergarten lesson books. The spaces within the two "g"s and two "o"s are near-perfect circles. "We think we've taken the best of Google (simple, uncluttered, colorful, friendly) and recast it not just for the Google of today, but for the Google of the future," brand executives wrote in a launch announcement.


Google also stumbled into a trend. "A lot of companies have used what we call humanist sans-serif fonts in the past two years or so," says Hamish Smyth, associate partner at the design firm Pentagram. A new go-to style, he says, is round and squat rather than angular or elongated. Startups such as Oscar, a health insurer, and Casper, a mattress e-tailer, use similar circular lettering. In July, Facebook introduced a roomier look. And Pentagram recently helped 92-year-old Amalgamated Bank revamp its image with a curvy, all-lowercase nameplate.
No study has been done on whether friendlier logos improve business—or even whether letters can be "friendly" in the first place—but fonts have been shown to influence perception. The new style suggests an effort to appear more accessible. Companies are more and more integrated into our everyday life, trolling for Facebook "likes" and putting ads on Instagram. "You can tweet at Coca-Cola, and somebody will get back to you," Smyth says. Coke even went the extra step by giving its cans human names. "They try and keep it accessible rather than being Prada," which, incidentally, is a good example of an unfriendly logo. It's all black and caps—exclusive!—with type that has serifs and a sharp, daggerlike foot protruding from the "R."


Like most early tech companies, Google started out with logos that were messes of drop shadows and 3D shading. Those versions were also friendly but in a dorky way. "Some people say it was kind of like training wheels to help people accept digital interface," Smyth says. Since then the company has made minor adjustments every few years. Its most recent iteration before the update was flat with elegant lines. "It felt very mannered, almost calligraphic," says Jeremy Mickel, owner of Los Angeles-based type foundry MCKL. "They keep simplifying, reducing the colors." This allows for more fluid adoption across devices and apps.
As with most rebrands, the new logo triggered plenty of online kvetching: "Google took something we trusted and filed off its dignity," argued Sarah Larson of the New Yorker. And tech companies run the risk of making the entire Internet look like a Crayola ad. "I think we could end up seeing a lot more logos done in a way that feels completely unoriginal," Mickel says. Friendliness, after all, goes only so far.

Before it's here, it's on the Bloomberg Terminal.
LEARN MORE