Brooklyn Startup Uses Algae to Heal Wounds
Suneris's Vetigel quickly stops bleeding.
By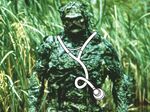 Innovator: Joe Landolina
Age: 22
Chief executive officer of 25-employee, three-year-old health-tech startup Suneris in Brooklyn, N.Y.
Form and function
Vetigel, made primarily from algae, can halt the bleeding from an open wound in less than 10 seconds. So far, it's being used to treat animals.
Origin
Landolina began experimenting with tissue engineering at age 17 and founded Suneris shortly thereafter. He has a master's in biomedical engineering from New York University but describes college as a side project.

1. Application
Injected with a syringe at the wound site, the Vetigel solution creates a mesh that clots the blood. Landolina describes the compound as scaffolding for the body's own clotting fibers.
2. Result
Suneris says the gel can clot wounds in seconds that would take as long as 10 minutes to stop bleeding on their own and that the clot is at least twice as strong.
Clients
Suneris has preorders from about 200 veterinary clinics and says it's in talks with 3,300 more.
Cost
Suneris plans to charge veterinarians $150 for a package of five Vetigel syringes.
Funding
Landolina says he's closing a round of angel investment but wouldn't say how much he's getting or name investors.
Next Steps
"It saves time, and it saves blood loss," says Jason Berg, a neurosurgeon at the Animal Specialty Center in Yonkers, N.Y., who's tested the gel in surgeries on dogs and cats. Nothing else halts arterial bleeding, Berg says, noting that Vetigel "stopped it immediately." Landolina says he'll begin shipping to veterinary customers in November and hopes to get approval for human use from the U.S. Food and Drug Administration within two years.
Before it's here, it's on the Bloomberg Terminal.
LEARN MORE