The Fee Fighters
Two brothers make bank by calling and getting your bills reduced
By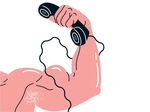 When Evan Diamond, office manager at an iPhone repair outfit called ICracked, realized his company's telephone bill had grown to $1,500 a month, he could have haggled with AT&T Wireless himself. "But I didn't want to stay on hold for 30 minutes or get hung up on over and over again," he says. "I value my time."
While browsing the forum website Reddit one day, he came across BillFixers. It's a service run by brothers Julian, 25, and Ben Kurland, 22, who wrote a Reddit post offering to negotiate fees for anyone who asked. They expected one or two responses, then 17 people immediately got in touch.
Diamond was one of them. It took some calls and a few hours, but the Kurlands reduced ICracked's monthly telecommunications bill to $646 and secured the company a bigger data package and unlimited messaging. Since then, the brothers have worked as a proxy for more than 500 customers, who've saved an average of $300 each a year. They typically split annual savings halfway with their clients.
"This comes from a place of not wanting to let these companies get away with what they charge," says Julian, who for years had the strange hobby of negotiating his friends' cable bills. As of last summer, he was working for the Tennessee Department of Environment and Conservation. Ben had just graduated from college and was looking for something to do. Since starting their business, they've made tens of thousands of dollars in commissions.
Despite all the various life-hacking sites that will teach you how to reduce your cable bill, a recent Consumer Reports survey found that fewer than half of people who attempted to do so were effective. Services such as BillCutterz have been offering some relief, but the Kurlands say their success rate—94 percent—is higher. It usually works out because they're annoyingly persistent. Calls can last several hours as the brothers are passed among operators, managers, and various departments. The Kurlands often call companies multiple times, looking for different representatives who will cut a deal. "You'll talk to three people who won't offer anything, and the fourth one will magically have a discount that no one mentioned," Ben says.
As client volume has increased, the brothers have learned that certain things are easier to squabble over than others, such as the cable box rental fee many TV providers charge. They had to hire their cousin to help them man phones, and they leased office space—well, actually, they snagged a free deal from family friends. BillFixers became their full-time job, and they now take on everything from gym memberships to car insurance rates. "Basically anything with a monthly fee," Ben says. Bills with more liability, such as medical and credit card bills, are off-limits. If the brothers don't get a lower price, services are free.
None of the companies the Kurlands approach seem to mind that the bills aren't in their name. "As long as you give us your billing account information so we're authorized to call on your behalf, they don't care who they're talking to," Julian says. Nor have the companies figured out the game BillFixers is running; if they have, they don't say anything.
The easiest deals so far are with AT&T, which usually has been willing to chop its monthly cell phone fee. T-Mobile, on the other hand, rarely gives in, because its prices are lower than competitors'. Comcast, the brothers say, is by far the worst to deal with. Both regularly find themselves cut off or transferred to the wrong departments. "There's one very unhelpful representative in billing at Comcast we know very well," Ben says. "We have a theory that every Comcast horror story is actually just about her."
Before it's here, it's on the Bloomberg Terminal.
LEARN MORE