Investors Wake to Tumbling Markets Asking: Where's My Haven?
By , , and
Even east Europe's outperformers rocked by global turmoil

Philippines trading halted; India drops most in six years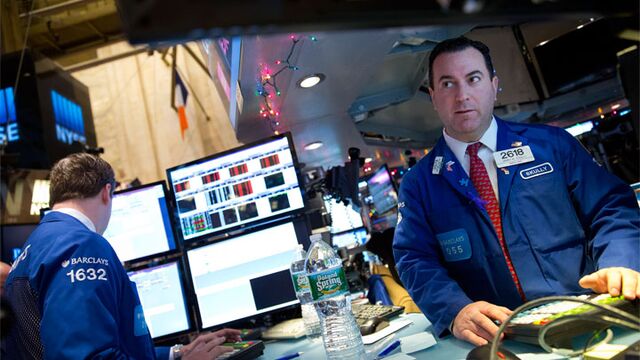 As devastation spread across emerging markets last week, investors sought safety in such unlikely places as Poland, India and the Philippines. Today, even those havens have been battered.
"There are few if any positive shoots to hold on to right now," Nathan Griffiths, a senior emerging-market equities manager who helps oversee about $1.2 billion at NN Investment Partners in The Hague, said by e-mail. 
Though haven is a relative term in this selloff, Polish bonds had outperformed debt from all other emerging markets over the past two weeks. And losses on equity and currency markets in India and the Philippines were far less dramatic than among their regional peers.
The lack of shelter underscores the global nature of the market collapse caused by the threat of rising borrowing costs in the U.S., slowing growth in China and tumbling prices for the commodities that fuel many developing countries.

The European Union's eastern flank, beneficiary of lower oil and with fewer trade links to China, is among today's casualties. Polish domestic bonds slid while stocks headed for a three-year low.
"Central and eastern Europe is being seen as a relative safe-haven, but at the end of the day, all of us get hit by any sizable drop in Chinese growth," said Simon Quijano-Evans, the chief emerging-market strategist at Commerzbank AG in London. "Emerging-market economies have become so much more intertwined with the global economy."

In the Philippines -- cited as "the regional star" by Aberdeen Asset Management Plc fund manager Edwin Gutierrez in an interview because of stronger economic growth -- the stock exchange today halted trading after the biggest plunge in seven years. Indian equities, another regional outperformer, tumbled the most in six years as the rupee fell.
Poland's zloty weakened 0.4 percent against the euro, and yields on 10-year local-currency government bonds rose 16 basis points to 2.88 percent from a three-month low last week. Hungary's yields jumped the most since May.
"There aren't many safe havens today," said Hertta Alava, a money manager at FIM Asset Management Ltd. in Helsinki, who says she has added Indian information technology and pharmaceutical companies while selling Tata Motors Ltd. and some banks. "At least I'm losing less today due to that switch."