Iran's Shopping List Disputed in U.S. Debate Over Nuclear Deal
David J. Lynch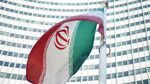 The U.S. debate over the Iran nuclear accord is turning in part on conflicting assessments of the Islamic Republic's likely shopping list.
While President Barack Obama contends Iran will fund urgent domestic needs with most of the money it obtains once frozen assets are released, his Republican opponents say they expect the newly flush Islamic Republic to binge on weapons support for regional terrorism.
As lobbying intensifies ahead of a vote of disapproval in Congress next month, Israeli Prime Minister Benjamin Netanyahu and other opponents say the deal to curb Iran's nuclear program would give it a flood of funds that leaders of the theocratic state could funnel to military or regional proxies.
"Iran will receive $150 billion that it will surely use to murder innocent men, women and children," Jewish groups said in a newspaper ad over the weekend pressing Democratic Senator Cory Booker of New Jersey to oppose the deal.
Yet claims of a terror windfall are overstated, according to analyses by the U.S. government and specialists on Iran's economy.
"The amount is small and the opponents tend to exaggerate that because they want to argue that the agreement will destabilize the region," says Nader Habibi, an economics professor at Brandeis University, who says any additional Iranian military spending probably will be "marginal."
The division of any unfrozen funds may pit President Hassan Rouhani's pledges to improve the nation's battered economy against the military aspirations of the hard-line Islamic Revolutionary Guard Corps.
Oil Sales
While lifting sanctions designed to bring Iran to the bargaining table would allow fresh investment from abroad, the first flow of funds potentially would come from Iranian accounts that were immobilized during the standoff over the nuclear program.
Among the assets involved are proceeds of Iranian oil sales to countries including China, India and Japan; stranded foreign deposits by Iranian banks, individuals and companies; and Central Bank of Iran loans for Iranian energy projects.
The value of the affected assets fluctuates and detailed estimates are difficult to obtain, in part because none of the funds are in the U.S. Bijan Khajepour, managing director of Atieh International, a Vienna-based consulting firm, pegs the total at about $102 billion, while Habibi puts it at $89.6 billion.
Treasury Secretary Jacob J. Lew told the House Foreign Affairs Committee last month that $115 billion was "theoretically" available.
"There's a lot of counting issues and a bit of an art and a science associated with it," says Adam Smith, a former senior adviser to the Treasury Department office that implemented the Iran sanctions.
Stranded Funds
Under the nuclear agreement, the Iranian government will regain access to its stranded overseas funds once it scraps most of its nuclear infrastructure.
"We think it will take six to 12 months," Colin Kahl, national security adviser to the vice president, told an audience at the Center for Strategic and International Studies in Washington on August 13.
But much of the $115 billion that Treasury has identified won't be available to Iranian leaders, as Lew has emphasized.
More than $22 billion is tied up in contracts Iran has signed with Chinese companies. Another $25 billion belongs to Iranian individuals and banks and $25 billion represents funds that Iran deposited overseas to finance projects of the Naftiran Intertrade Co., its global oil-trading arm, according to Khajepour and Habibi.
China Trade
Funds that have accumulated in accounts at the Bank of China illustrate how the sanctions have worked and the limits on the money Iran eventually will have at its disposal.
Under the restrictions, Iran was isolated from global financial networks though it could still sell oil to countries such as China.
With most trade to Europe and the U.S. shut off, Iran used the sale proceeds to import Chinese consumer goods and to hire Chinese construction firms for large infrastructure projects including highways and refineries.
Of the various pots of frozen money, the amount that probably would be immediately available is $29 billion in central bank and government funds, Khajepour and Habibi say.
Treasury's estimate of potentially available funds is $56 billion. Even at that, U.S. officials say Iran probably won't choose to repatriate all of the money that becomes available.
Iran will need to keep overseas a portion of the funds -- which Treasury says represents the country's entire foreign exchange stockpile -- to avoid a sharp increase in the value of its currency and to facilitate foreign trade.
Sufficient Reserves
The International Monetary Fund calls for countries to retain sufficient reserves to pay for three to six months of imports, which in Iran's case would amount to $20 billion to $40 billion.
The U.S. anticipates that the vast majority of the unfrozen funds would remain overseas, according to a Treasury official who spoke on condition of anonymity. Some of the funds are likely to be transferred from accounts in Asia to Europe, where Iran expects to see trade return to higher pre-sanctions levels, the official said.
"As a matter of financial reality, Iran can't simply spend the usable resources as they will likely be needed to meet international payment obligations such as financing for imports and external debt," Lew said on July 28.
Secondary Sanctions
Even after the deal is implemented, sanctions will remain in effect preventing most U.S. companies from dealing with Iran. The prohibitions that will be suspended, which bar companies in other countries from Iranian trade, are known as "secondary sanctions."
Most date from 2010 and used the threat of losing access to the U.S. market to discourage third-country companies, especially financial institutions, from doing business with the Islamic Republic.
"The sophistication and complexity of the Iranian sanctions are really something unique," says Smith, the former Treasury official who's now an attorney with Gibson, Dunn & Crutcher LLP in Washington. "There are a lot of moving parts here."
In an August 5 speech, Obama said any financial windfall Iran receives will be dwarfed by the country's overdue bills and investment needs.
Unpaid Debts
The Iranian economy shrank by 9 percent in the two years ending March 2014, and the government faces at least $500 billion in unpaid debts to Iranian contractors as well as pent-up investment demands, according to the Treasury Department.
The oil and gas sector needs $145 billion by 2020 just to keep production from falling, according to the Congressional Research Service.
Rouhani was elected Iran's president in 2013 after promising to end its isolation, boost living standards and create jobs. In recent weeks, he has instructed government departments to prioritize domestic needs in advance of parliamentary elections scheduled for February and his own re-election bid in 2017.
Housing, energy, telecommunications, aviation and the environment all will be competing for the available funds. "The mentioned projects plus the government debts have the potential to absorb everything," Khajepour said in an e-mail. "But how the government will use them is still unclear."
Opponents of the deal argue that it would be problematic for the U.S. even if Iran devotes only a sliver of the freed-up assets to further support Syria, Hezbollah or Hamas. The U.S. wants Syrian President Bashar al-Assad to step down and considers Hezbollah and Hamas terrorist organizations.
'Tougher Target'
Along with expanding its military and further promoting terrorism, Iran also is likely to become more prosperous once the end of sanctions allows it to do business again with much of the world, says Mark Dubowitz, executive director of the Foundation for Defense of Democracies.
If Iran were to cheat on the nuclear deal, thus requiring the imposition of fresh sanctions, it could prove more difficult to punish the Iranian economy.
"You could see a situation where Iran is a much tougher target," says Dubowitz, who advised Congress in the formulation of the existing sanctions.
U.S. officials concede that Iran may devote some of its new funds to supporting terrorism. But they say any increase could be matched by more military spending by the U.S. or its Israeli or Arab allies, who already outspend Iran almost 10-to-1.
The U.S. already has begun discussions with the Gulf states on ways to better interdict Iranian funds flowing to groups such as Hezbollah.
Obama says there's no chance that "sanctions relief turns Iran into the region's dominant power." Whatever threat the Islamic Republic poses, he says, would only be worse if it had nuclear weapons.