Cars
You'll Never Guess It's A Mercedes: Inside the 1970 Mercedes-Benz C111
A test drive of one of the rarer, more thrilling oddities in the Benz canon
By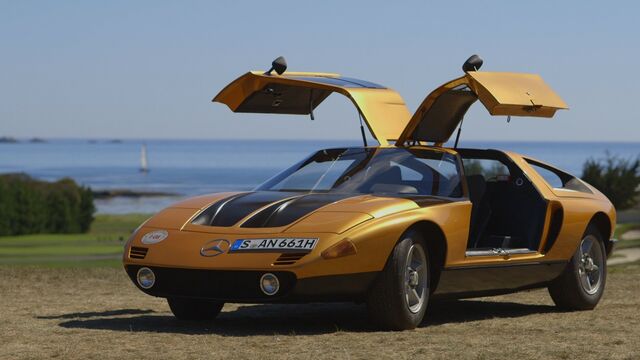 This weekend at Pebble Beach is the perfect opportunity to explore some of the more unusual cars in history. 
For example, I was quite excited to drive the 1970 Mercedes-Benz C111. Merc made only 15 of them, and only one of the existing 10 is drivable today. 
The concept is special because for years it served as a test mule for then-futuristic automotive technologies: turbo-charging, Mercedes-patented gullwing doors, sport suspension and air conditioning. 
The best part is it doesn't look anything like what you'd expect from a Mercedes. Watch the video for more. 
Before it's here, it's on the Bloomberg Terminal.
LEARN MORE