In Michigan, Donald Trump Takes Aim at Ford Motor Co.
The audience inside the Birch Run Expo Center gave the billionaire a standing ovation.
By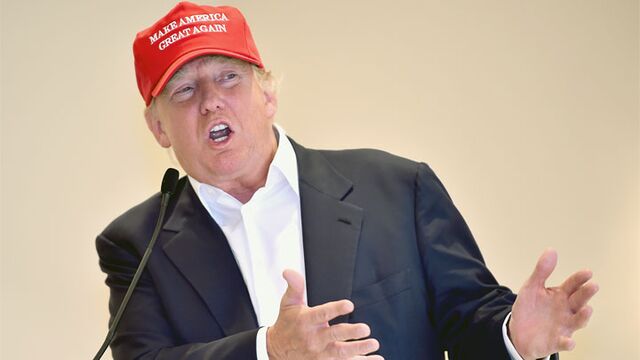 Republican presidential candidate Donald Trump came to the home state of the auto industry and attacked Ford Motor Co. for building factories in Mexico. And the Michigan faithful in attendance sided with the bombastic mogul.