Jerome Kohlberg Jr., Richard Schweiker: Obituaries This Week
Steven Gittelson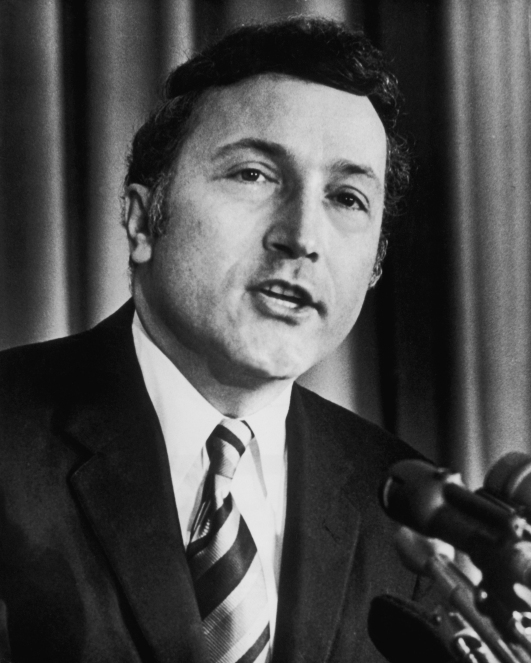 This week's notable deaths included a co-founder of leveraged buyout firm KKR & Co. and a former Republican congressman and senator who was often out of step with his party. Below are summaries of these and other obituaries.
Jerome Kohlberg Jr., 90. Co-founded Kohlberg Kravis Roberts & Co. with Henry Kravis and George Roberts in 1976. An early specialist in leveraged buyouts, New York-based KKR borrowed money from institutional investors to buy underperforming companies, which it sold, in whole or in parts, within several years. He retired in 1994 following disagreements with his partners about the firm's direction. Died July 30 of cancer at his home in Martha's Vineyard, Massachusetts.
Richard Schweiker, 89. Republican who represented Pennsylvania for eight years in the House and 12 years in the Senate. Schweiker was one of the first members of his party to call for President Richard Nixon to resign following the Watergate scandal. He served as secretary of the Health and Human Services Department under President Ronald Reagan from 1981 to 1983. Died on July 31 at Atlantic Care Regional Medical Center in Pomona, New Jersey.
Johanna Quandt, 89. Billionaire widow of Herbert Quandt, who saved Germany's BMW AG from bankruptcy 50 years ago and helped it become the world's biggest luxury-car maker. She remained on BMW's supervisory board until 1997. Quandt and her two children owned a combined 46.8 percent of the Munich-based company, and her net worth was $11.5 billion. Died Aug. 3 at her home in Bad Homburg, Germany.
Kevin Whyman, 39. Head of European asset-backed securities sales at Credit Suisse Group AG in London. Aside from a brief stint at Lehman Brothers Holdings Inc. from 2004 to 2005, Whyman spent most of his career at Zurich-based Credit Suisse. A former pilot with the Royal Air Force, he was taking part in an aerial display that accompanied CarFest in Cheshire, England, on Aug. 1 when his plane crashed about a mile from the festival site.
Before it's here, it's on the Bloomberg Terminal.
LEARN MORE