Dear Google, Who Is Donald Trump? And How Tall Is Hillary Clinton?
On Google, the billionaire is the most searched presidential candidate in every state except Vermont, according to the company.
By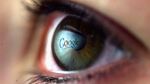 While billionaire Donald Trump is surging in the polls as the front-runner for the Republican nomination for president, he's surfing a tsunami on the Internet.