Caitlyn Jenner's Conservative Politics Rise to the Fore on I Am Cait
The reality-TV star is still learning how best to be an advocate for the trans community.
By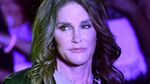 On a luxury RV whizzing up the 101 freeway, Caitlyn Jenner sits in a circle of  trans women. They are on their way to San Francisco to meet with a bigger group of advocates, and Jenner wants to know the biggest issues facing the trans community. The scene is not unlike one of Hillary Clinton's early-state roundtables, except Jenner is still learning about how her own political beliefs will fall on trans ears. The group quickly zeroes in on homelessness and unemployment, stressing the importance of welfare programs to provide assistance to trans people when Jenner's well-publicized conservatism bubbles to the surface. 
"A lot of times, they can make more not working with social programs than they actually can with an entry-level job," Jenner tells the group.
At this point during Sunday's episode of I Am Cait, Jenner's somewhat unlikely friend, GLAAD co-chair Jenny Boylan, gently steps in. "I'd say the great majority of people who are getting help are getting help because they need help," Boylan says. 
"But you don't want people to get totally dependent on it. That's when they get into trouble. 'Why should I work? You know, I've got a few bucks, I've got my room paid for,'" Jenner counters.  
The women exchange nervous looks, and the scene cuts to a confessional interview with Boylan. 
"Now I'm worried. Caitlyn has every right to be just as conservative as she chooses, but many transgender men and women need social programs to survive and that's nothing to be ashamed of," Boylan says. "Living in the bubble is an impediment to understanding other people. If Cait's going to be a spokesperson for our community, this is something she's going to have to understand." 
The moment highlights the gulf between Jenner's political beliefs and the goals and principles that are important to the community she now represents. Shortly after she came out as transgender, her conservative beliefs came to light during her April interview with Diane Sawyer, but now that she is living life as a high-profile trans woman and advocate, her positions are receiving greater scrutiny on the reality show. 
Earlier during Sunday's episode, Boylan drops by Jenner's house before a sit-down with the other trans women. Jenner coaxes Boylan into getting glammed up, and Boylan jokes that she can feel her IQ plummeting. She points out that to Jenner, a celebrity living in Malibu, fashion and beauty are important parts of how she expresses her femininity. That culture is at odds with Boylan's own comfort zone. The Barnard professor says she considers herself more of a New England academic. The episode highlights another transition that's beginning for Jenner.
"Caitlyn is a person of tremendous privilege and power," Boylan says. "I'm a little afraid of what's going to happen when she meets a lot of transgender people who don't have the privilege that she has had." 
Jenner at times seems out of touch with the reality that her peers experience. During  another part of the episode, hearing one woman's story of turning to sex work to fund her transition, Jenner points out that trans author Janet Mock did the same thing. 
In a confessional, one of the women says of the moment, "Cait thinks that because she read a couple of pages in a book that she's in the know, but she doesn't get it. She doesn't realize how common sex work stories are. She could never understand how it would feel to walk in those shoes. If she's going to be our representative, Cait needs to learn the struggle we all face."
It's a theme the show seems likely to elaborate on. The episode leaves off with Jenner at the San Francisco Human Rights Campaign office, hearing from a group who call into question Jenner's position of power. On Monday, Jenner published a short column on People's website, addressing the trans people who have written to Jenner with questions.
"To those of you who have asked me for my opinion or expertise, I want to remind you that while I've know that I was trans since I was a small child, learning about the trans community is still very new to me, and I don't have all the answers, " she wrote.