Soon-Shiong's NantKwest Climbs as $207 Million Raised in IPO
Doni Bloomfield and Caroline Chen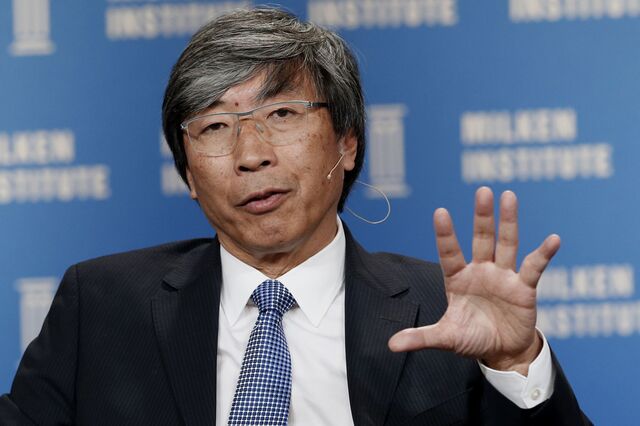 NantKwest Inc., a cancer drugmaker headed by billionaire Patrick Soon-Shiong, gained in its trading debut after raising $207 million in a larger-than-expected initial public offering.
The shares rose 39 percent to $34.64 at the close in New York, valuing the company at $3.67 billion. NantKwest offered 8.3 million shares at $25 each. The company had been marketing the sale of 7 million shares between $20 and $23 and priced above the range on higher-than-expected demand. Concurrent with the IPO, NantKwest also sold $17 million worth of shares in a private placement to drugmaker Celgene Corp.
NantKwest uses immune system cells known as natural killer cells to fight cancer and other diseases, said Soon-Shiong. NantKwest grows the cells and gives them to patients, making it an "off the shelf" technology unlike some other immune system-harnessing technologies that need to be customized to each patient.
"NK cells look for cells that are stressed through cancer, and lock on and activate," said Soon-Shiong. The NK cells don't attack normal cells, making them safe enough to be tested on solid tumors and superior to a therapy known as CAR-T, which modifies T-cells, he said.
CAR-T therapies, advanced by biotechs including Kite Pharma Inc. and Juno Therapeutics Inc., have shown remarkable results in blood cancers but have been challenged in solid tumors because the modified cells can attack healthy tissue as well. Using NK cells mimics "the natural order of the immune system" said Soon-Shiong. "CAR-T is an aberration of the natural order, bringing concerns about toxicity."
NantKwest's offering comes at a time of optimism in biotech, with exchange-traded funds plowing into health-care stocks and companies with drugs still only in the experimental stage being valued at more than $1 billion. The Nasdaq Biotechnology Index has risen 48 percent in the past year through Monday's close, while the Standard & Poor's 500 Index has climbed 4.5 percent.
Using the body's defenses against cancer has become an increasingly popular approach, with companies including Roche Holding AG, AstraZeneca Plc, Bristol-Myers Squibb Co. and Celgene Corp. investing in potential treatments.
Before it's here, it's on the Bloomberg Terminal.
LEARN MORE