There Are No Liquid Lunches in the Cloud
Software sales pitches are becoming a lot less about golf and a lot more about products
By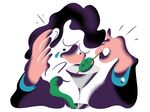 (Updated 10th paragraph to clarify that Guardian Life Insurance uses AppDynamics)
Until a few years ago, Evan Blake made about $300,000 a year selling corporate software with a formula straight out of Mad Men. Working for companies such as Cisco Systems and BMC Software, he'd use connections and charm to land a few meetings a year with buyers from big clients, then spend weeks working up a pitch for each, promising software so customized that both parties knew it probably couldn't be built. "Six to 12 months after doing the deal, you'd go on the apology tour," Blake says.
Since then, the rise of cloud software has made the Don Draper routine as passé as the two-martini lunch. Most software buyers do their research online, and many compare free trial downloads of software products before they pick a winner. Cloud computing heavyweights such as Amazon.com have made it easy for customers to buy software made by companies from project-management software maker Atlassian to HR portal Zenefits with a few clicks of a mouse, and without having to get lunch with a local field rep, haggle over prices, or spend years waiting for promised code. Hundreds of thousands of cushy field sales jobs will likely disappear in the coming years, says Andy Hoar, an analyst at Forrester Research.
The rare salespeople who are meeting or beating their quotas—while colleagues leave the industry to sell cars or insurance—are those who can combine data-driven product expertise with the backslapping style of the past, Hoar says. Blake is among the relatively few reps who are prospering as never before. He says he earned more than $700,000 in 2014, topping his previous best year by 40 percent, working in Seattle for AppDynamics, a developer of app-monitoring software. Oracle, SAP, and other software makers are boosting incentives for reps who've made this transition as they get serious about chasing cloud business.
At the same time, younger cloud companies that need to maintain their sales growth are looking for reps who can not only learn how the technology works but also have experience landing multimillion-dollar contracts. "All of the software companies are reevaluating their sales models," Hoar says. While older businesses are looking hard at retraining and different incentive structures, the upstarts have begun to learn "people want to shake someone's hand if they're going to spend $5 million on something."
The new model means harder work, say veteran salespeople: fewer golf outings and trade shows, more nights at home scouring LinkedIn or writing detailed consultant-style reports on how a product can cut costs or boost revenue.
Big companies are experimenting with ways to adjust, says Tiffani Bova, an analyst at researcher Gartner. SAP eliminated layers of sales management last year and is selling some of its cloud offerings without visiting clients' offices, she says. Oracle has cranked up commissions on cloud deals and trained field reps in selling with the help of social networks. IBM has created a team of consultants to move existing clients to the cloud, instead of relying on salespeople to cannibalize their own commissions.
It's tough to find someone with experience selling both large and small packages of software, because the industry has historically separated sales by deal size. Junior staffers known as inside sales reps would dial up small customers from headquarters, while the more highly paid field reps would shower attention and volume discounts on bigger buyers, often knowing little about the actual products. "You could set up a lunch and say, 'Meet my software engineer and enjoy the demo,' " says Jay Larson, a longtime software sales manager who's now chief executive officer of cloud company Birst. "Those people are being washed out of the business."
In the cloud, where customers can bolt almost as easily as they sign on, sales reps need to know their products cold so they can answer the most arcane questions, says Brian Halligan, CEO of HubSpot. "The job is no longer to sell as much software as possible. It's to help the customer get as much out of the software as possible," says Halligan, whose company offers marketing and sales software. "The personality profile of the technology salesperson has shifted from aggressive and persistent to technical and smart."
That's shaking up the pecking order in the industry's sales departments, as inside sales shifts from a starter job to a cushy gig where you can make hundreds of thousands of dollars a year by selling to customers who don't need or want a personal visit. Erica Watson, an inside rep at Demandforce, Intuit's marketing-software subsidiary, says she earned more than $150,000 last year wearing jeans and making it home for dinner every night. "I haven't seen many outside sales positions that are worth looking at," she says.
Conversely, times are tougher for the nontechnical field reps who used to coast on product lines that customers couldn't easily ditch, such as Oracle's databases or Microsoft Office, according to Daniel Johnson, chief technology officer at Guardian Life Insurance, an AppDynamics customer. "Too many salesmen were savvier about the terms of their contract than in helping us get value from the software," Johnson says. Cloud companies, he says, sell products that don't require a three-day training course: "It just works."
Now Johnson makes tech salespeople prove their products work on real Guardian projects before he buys. He fights packages that bundle software his employees won't use, as well as the pricey service contracts that are often a cost of doing business with big IT companies. Oracle got 57 percent of its $38.3 billion in sales revenue from service contracts last year; AppDynamics got 5 percent of about $150 million in orders from such contracts.
So for a rep such as Blake, the new mantra is "land and expand," also known as word-of-mouth. He hunts for $50,000 deals he would have sniffed at a few years back and makes sure that whenever the software saves a customer's app from going down, or gets it back online faster, the company's other departments or peers hear about it. Frequently, he says, those events turn into $250,000 deals within a few months.
As cloud companies prove their worth, deals are getting bigger, Blake says. Last year, he landed a seven-figure contract with the Xbox Live division at Microsoft; it ballooned into a much larger deal a few months later, making Blake's year and helping AppDynamics beat a companywide sales goal, more than doubling 2013's numbers. "He knows his product well and understands how customers use it in large-scale cloud environments," says Ben Schultz, one of the Microsoft buyers. "I have a packed schedule, and lots of time can be lost to sales-related conversations. I haven't experienced that with Evan."
Some startups, including Slack, the office-chat company valued at $2.8 billion, are trying to get by without any conventional field reps. Slack serves thousands of companies with just 18 "account" reps (don't call them salespeople) working out of its San Francisco headquarters. They get bonuses based on customer satisfaction ratings but earn no commission, meaning they don't have an incentive to sell extras that customers don't need, says Chief Marketing Officer Bill Macaitas. "It's just a better way to do this," he says.
As startups begin looking for bigger clients and broader markets, they tend to want a little more of the old school along with the landing and expanding. Cloud companies, including Box, Marketo, New Relic, and cloud poster child Salesforce.com, have hired sales executives from Oracle and SAP. At AppDynamics, President Joe Sexton recently added a bonus of up to $2,500 for reps who pitch companywide contracts to five chief information officers in a quarter. "If you get four, you get nothing," says Sexton, who used to run sales for security software maker McAfee.
That leaves some hope for the software industry's Willy Lomans out working their territories. Even InsideSales.com, which sells artificial-intelligence-driven phone-dialing software, has hired its first 20 field reps this past year. "It would be awesome if we didn't need any of them," says CEO Dave Elkington, because the road warriors typically cost 50 percent more to employ than staffers who make calls from the office. "But these field guys really know how to ask for really big deals and make people who are spending a lot of money feel comfortable."
The bottom line: The cloud has made software sales a grind for $50,000 starter deals instead of an elephant hunt for seven-figure ones.
Before it's here, it's on the Bloomberg Terminal.
LEARN MORE