The Complete List of Jeb Bush's Paid Speaking Gigs
Since 2007, the former governor has made nearly $10 million delivering more than 250 speeches.
By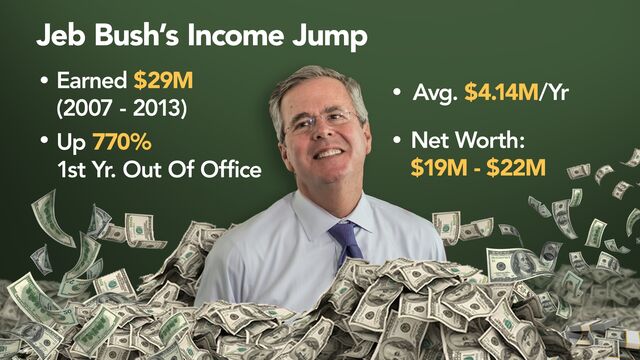 As part of his financial disclosures on Tuesday, Republican presidential candidate Jeb Bush revealed an exhaustive list of his paid speaking engagements since 2007. In more than 250 speeches, he has made approximately $9,954,500, according to a document released by Bush's campaign. Here's a full list of the organizations he has addressed, from the New York Bankers Association to the Fertilizer Institute.