politics
Langone at Center of Christie Fundraising Team as Quest Begins
Unlike many other candidates, the New Jersey governor begins his run with major fundraising firepower.
By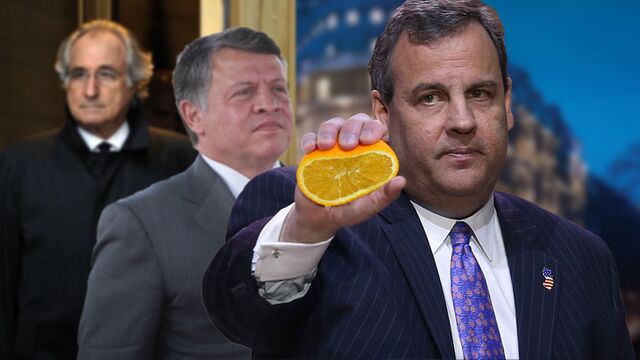 As New Jersey Governor Chris Christie officially begins his campaign for the Republican nomination for president, Home Depot Inc. co-founder Kenneth Langone will be at the center of a group bankrolling his run.
While Langone declined to say how much he's donated or might spend in the crowded race, the 79-year-old financier sits atop a pack of boosters who remain loyal to the governor even as he hovers in the middle tier of most opinion polls, alongside Carly Fiorina and Rick Perry.
The core group also includes banking scion Nicholas Loeb and Republican money-broker Bobbie Kilberg, a former aide to Richard Nixon and Gerald Ford. Also on the bandwagon are Texas oilman Al Hill Jr., St. Louis financier Jeffrey Fox and Boston management consultant Chris Vincze.
Their message is simple: Christie doesn't need to lead the Republican field in fundraising in order to be competitive; he just needs to be invited to the first debate on Aug. 6 and spend the summer meeting residents of early-voting states. The debate sponsor, Fox News, is limiting participation to candidates who poll among the top 10.
"His strategy right now is perfect for what he needs to get done," Langone said in a telephone interview from his New York office a day before Christie's announcement. "He's got to establish himself as a presidential candidate away from New Jersey. So New Hampshire, for example, is going to be critical for him."
The financial stakes are high. Frontrunner Jeb Bush, the former Florida governor, has set an initial fundraising goal of $100 million for the first quarter, and U.S. Senator Ted Cruz of Texas said over the weekend that his campaign and super-PAC have raised a combined $40 million.
Samantha Smith, a spokeswoman for Christie's political action committee, Leadership Matters For America, declined to say how much money the group had raised before it reports data to the Federal Election Commission.
On Tuesday, Christie, 52, is set to become the 14th Republican to join the 2016 race when he announces his candidacy at his alma mater, Livingston High School. Later he will begin a five-day swing through New Hampshire.
Before making it official, Christie traveled to 14 states this year to meet voters, raise money and give speeches. He's focused extensively on New Hampshire because his advisers deem it well-suited to a Northeastern Republican governor who represents a mostly Democratic state.
New Hampshire is also a place where voters respond to face-to-face campaigning, which Christie's backers cite as his strong point.
Four years ago, the governor turned down entreaties to run from Langone and others, saying he needed time to mature as a leader. An election cycle later, recapturing that level of enthusiasm has proved difficult as he copes with the fallout from the Bridgegate scandal and budget woes.
The list of backers this year includes people Christie met last year when he served as chairman of the Republican Governors Association. He presided over some key wins and helped shatter fundraising records.
Loeb, 39, who donated to Christie's PAC and is helping it raise money, said he met the governor in 2012 at the White House Correspondents' Dinner. Christie and his wife, Mary Pat, were seated next to Loeb and his former financee, actress Sofia Vergara.
Christie's announcement isn't a surprise, Loeb said. The main task is meeting voters, which he said will give Christie a bump in support and win him a place at the first debate.
"That, in my mind, is where the presidential campaign will kick off," he said. "If you can't debate, you can't be a realistic presidential candidate."
Before it's here, it's on the Bloomberg Terminal.
LEARN MORE