Hillary Clinton Is Trouncing Everyone in the Facebook Primary
But Senator Bernie Sanders is gaining ground in New Hampshire.
By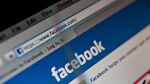 It's not even close—Hillary Clinton has been far and away the presidential candidate with the most Facebook buzz.
According to data from Facebook collected May 13, 2015 to June 13, 2015, Clinton leads in all of the first three primary states when it comes to likes, posts and views. In fact, she has about twice as many interactions as the second place candidate in both Iowa and New Hampshire and more than four times the online interaction of the closest candidate in South Carolina.
The charts below illustrate two metrics: unique people and total interactions. Interactions include likes, posts comments and shares. Unique people measures the number of unique individuals that contributed to the interactions of a given candidate.

Senator Bernie Sanders is holding second place with a firm grip, however, with his online outreach excelling in both Iowa and New Hampshire. Sanders' populist message has resonated with younger audiences who tend to spend more time using social media, and on sites like Reddit, where Sanders has an active "subreddit" page. Sanders' strength showed up in Facebook interaction data from both Iowa and New Hampshire, but he sits in fourth place in South Carolina behind two Republicans.

Rand Paul holds second place in South Carolina but has only generated about a quarter of the interactions created by the Clinton campaign. Libertarian-leaning candidates have traditionally done well online. One of the most striking examples comes from Paul's father's bid for the White House in 2008. According to the New York Times, independent supporters of Ron Paul's 2008 Presidential campaign raised $4 million online in a single day.

Democrats have historically performed better than Republicans online, which helps explain Clinton's dominance and Sanders' strength. The disparity between the parties online was demonstrated by a study published by the Harvard University Institute for Politics. In 2014, researchers at Harvard found that Democrats between the ages of 18 to 29 are more likely to use almost every social media platform than Republicans of the same age group. Moreover, even if the same percentage of Republicans and Democrats in that age group use a given service, there are almost twice as many Democrats as Republicans in that age group, according to a 2014 Gallup Poll.
Trump, the missing variable
Donald Trump announced his candidacy outside of Facebook's dataset, but the level of online interaction he is generating may reach that of the frontrunners depending on how long his candidacy lasts.
According to Facebook, Trump's announcement generated 6.4 million interactions from 3.4 million people. In comparison, Hillary Clinton generated 10.1 million interactions from 4.7 million unique people, and Rand Paul generated 1.9 million interactions from 865,000 unique people. Data on Trump from the early primary and caucus states was not available.