House Fast-Track Rejection a Blow to Global Trade Negotiations
Jim Snyder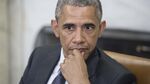 President Barack Obama's efforts to strike a trade deal with Pacific Rim nations stumbled Friday when his fellow Democrats blocked legislation giving him enhanced negotiating authority that he and analysts said is crucial to concluding the talks.
Trade promotion authority, or fast-track, is important because leaders in other countries won't risk political capital selling trade deals to their constituents knowing Washington could then amend the pact after its completed, analysts said.
"The talks have gone just about as far as they can go without fast track," said Caroline Freund, a senior fellow at the Peterson Institute for International Economics, a think tank focused on economic policy.
Other nations "don't want to give you their best offer unless they know it's an up or down vote and that it can't be filibustered," she said.
House Democrats on Friday rejected legislation to help workers who've been displaced by trade, despite last-minute lobbying by Obama. While the Democrats support the aid, voting for it meant a second bill approving fast-track authority that was passed would be sent to Obama's desk. Another vote may come Tuesday.
Trade bills "just don't get done," without fast track, said Scott Lincicome, a trade attorney with White & Case. Under fast track, Congress can only ratify or reject a trade accord -- it can't amend the deal.
Delays that push the debate closer to the presidential campaign season could make it even harder to pass, Lincicome said.
Trans-Pacific
"Time is the enemy of free trade negotiations," Lincicome said. Some nations may back out to focus on deals with other countries besides the U.S. if the negotiations aren't concluded before 2017, he said.
That's the argument administration officials including U.S. Trade Representative Michael Froman have pitched for weeks in the run-up to the fast track vote.
Obama contends the authority is needed to help complete a 12-nation Trans-Pacific Partnership and other agreements that would keep the U.S. competitive with overseas rivals.
Democrats though said they wanted to delay a trade deal to ensure more worker protections.
"Whatever the deal is with other countries, we want a better deal for America's workers," House Democratic Leader Nancy Pelosi said before the vote.
Labor unions and environmental groups had lobbied against the deal, arguing it wouldn't provide enough protections for workers or the environment.
Success Predicted
Republicans on Friday later passed a bill approving the fast track. Because it doesn't match the version passed by the Senate, however, the effort was a largely symbolic show of support for trade.
Ron Kirk, a former U.S. trade representative under Obama, said he was encouraged that both the Senate and the House had voted for fast track.
"Everything is an opportunity for some people to make a political statement and I think that's what we saw today," Kirk said in an phone interview. "But I think it will get done."
Gregory Mastel, a former international trade adviser for the Senate Finance Committee when it was led by Democrats, said he also believed Congress would ultimately approve fast track.
If it doesn't, lawmakers may try to limit it to the Pacific deal in particular, and not other trade deals, to garner more support.
"Too much has been invested in the agreement to walk away," he said.