Rick Perry Rap-Country Campaign Song Is the Hit of His 2016 Announcement
We're probably going to hear more of this.
By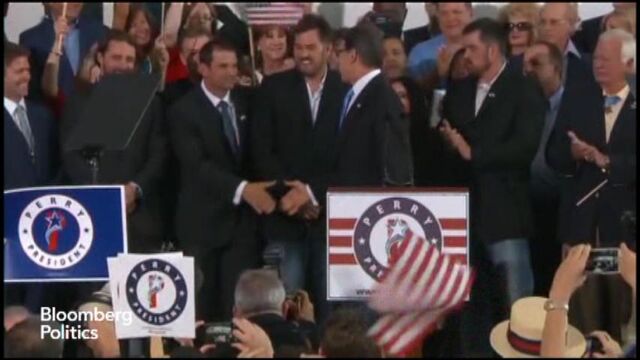 Rick Perry announced he was running for the Republican presidential nomination on Thursday, and his custom campaign song was a hit online.
"Rick Perry supporter, let's protect our border," an artist rapped in the song as the former Texas governor took the stage in an airport hangar near Dallas. "To hell with anyone who don't believe in the USA, Rick Perry all the way."
As BuzzFeed reported earlier, the song appears to be an adaptation of the song "Answer to No One" by artist Colt Ford.
The song begins around the 4:26 mark here, or you can hear it in the video above:
Perhaps predictably, Twitter loved it.