Chris Christie and Ted Cruz Slam Iran at Adelson Event
Terrence Dopp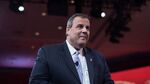 Chris Christie and Ted Cruz -- potential rivals for the Republican presidential nomination next year -- competed for the affections of one of the party's most prized benefactors: billionaire casino mogul Sheldon Adelson.
Christie, the 52-year-old governor of New Jersey, and Cruz, 44, a U.S. senator from Texas, shared a table on Thursday with the mega-donor at the World Values Network's Champions of Jewish Values Gala in Manhattan. Adelson, founder and chairman of Las Vegas Sands Corp., has a net worth of $25.9 billion, according to the Bloomberg Billionaires Index, a daily ranking of the richest people on Earth.
During separate speeches, they both spoke about issues Adelson cares about. They said the U.S. needs to support Israel and prevent Iran from obtaining a nuclear weapon. In turns, they decried nuclear negotiations involving President Barack Obama's administration and Iran.
"As long as Iran believes that Israel does not have the right to exist and that America should die as well -- they are not a part of the civilized world and should not be part of any negotiations," Christie said in a 15-minute speech.
Cruz, a declared presidential candidate who was given the group's Defender of Israel award, during his speech ticked off a list of items the next president will need to be prepared to do to assist Israel and keep Iran's nuclear ambitions in check.
Weapons Threat
The roster, he said, is lengthy and may include: defunding the Palestinian Authority; transferring "bunker buster" bombs to Israel if its neighbor doesn't abandon the quest for nuclear weapons; and cutting off funding for U.S. universities that boycott Israel. In the event sanctions against the Islamic Republic are lifted, Cruz said the next president would need to be prepared to reinstate them if Iran was found to be seeking nuclear weapons.
"The single greatest threat facing the national security of Israel and the national security of America is the threat of Iran acquiring nuclear weapons," said Cruz, who received standing ovation. "I commit to you with everything I have to speak out and stop any deal that would allow Iran to acquire nuclear weapons."
Christie, who addressed the group last year and took some criticism for not mentioning the U.S. ally in his speech, opted not to run four years ago, and has labored to recapture the momentum with Republican voters and donors. He's now traveling as honorary chairman of his political action committee, Leadership Matters for America, and barnstorming early-voting New Hampshire in an effort to establish himself as the candidate of specifics.
He said this week that a decision on running for president won't come until at least next month.
The appearance by the two Republicans at the New York event came later in the same day that former three-term New York Governor George Pataki announced his own presidential ambitions. A "Pataki for President" website went live and he held a kick off event in Exeter, New Hampshire.
So far, at least eight major Republican candidates have joined a crowded field that may feature as many as 18 contenders.