Best Bottled Iced Coffee: A Cold Brew Taste Test
In a blind taste test, two industry experts and a reformed barista assess the latest grab-and-go iced brews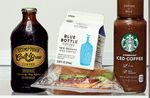 Our panelists
Adam Belanich is a co-founder of Joyride Coffee in Woodside, N.Y., which distributes premium coffee to offices. Marc Merza, Joyride's head brewer, oversees the company's cold-brew process. Maridel Reyes is a former barista who worked at Gloria Jean's Coffees in a mall in Orange County, Calif.
La Colombe pure black cold brew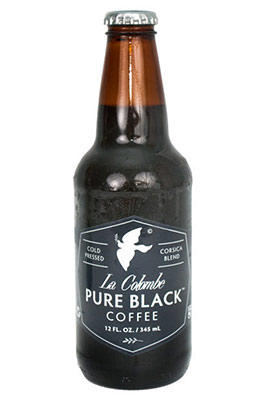 $8 for two bottles; lacolombe.com
The top Philadelphia purveyor percolates its coffee in stainless-steel tanks before it's cold-pressed, twice-filtered, and bottled like beer.
Tasting notes: "Chocolaty and dark, this was my favorite," Reyes says. Merza found it really delicious, too. Belanich thought it was overroasted.
Stumptown cold brew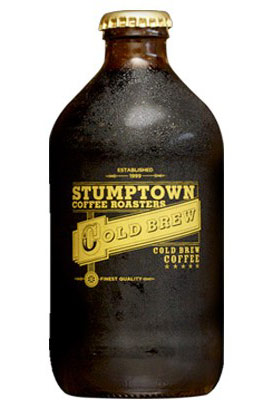 $3.50; stumptowncoffee.com
This small-batch pioneer from Portland, Ore., sells "stubbies," dark-amber glass bottles that supposedly help retain flavor.
Tasting notes: "It's pleasantly tart and very clean," Belanich says. "It had a juiciness to it—I detected clementine notes." Merza says it "almost veered on too acidic," which added complexity.
Blue Bottle New Orleans iced coffee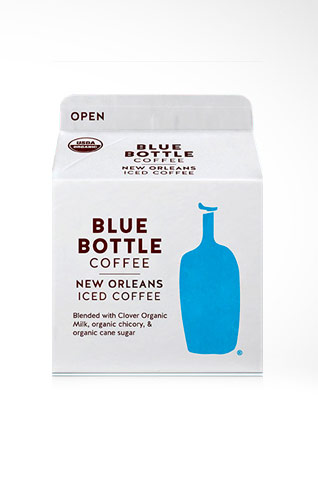 $3.99; bluebottlecoffee.com
This roaster in Oakland, Calif., blends its cold brew with whole milk, chicory, and cane sugar, and packages it in mini paper cartons. Blue Bottle distributed them nationwide after an influx of venture capital last year.
Tasting notes: "It's less heavily sweetened and maintained the taste of the coffee," Belanich says. "Well done," the others agree.
Chameleon Cold-Brew black coffee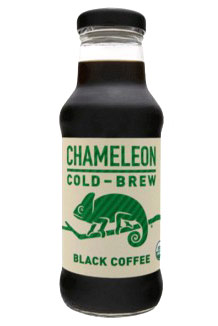 $3.99; chameleoncoldbrew.com
At this Austin (Texas) establishment, a blend of Central and South American fair-trade beans is steeped in filtered water from the Hill Country.
Tasting notes: "It's almost like drinking chlorine water in a swimming pool," Merza says. Belanich blames overdilution: "If I had this first thing in the morning, I would need another cup of coffee."
Red Thread Good cold brew coffee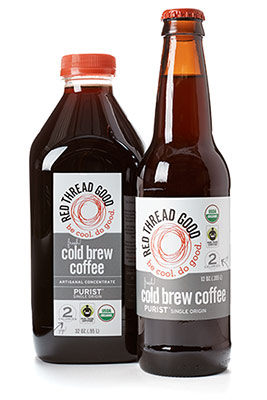 $3.99; redthreadgood.com
Brewed with single-origin Nicaraguan coffee beans in Long Island, N.Y. Some proceeds from each bottle go to American food charities.
Tasting notes: "It has a little funk on the end, which is not what I'm looking for," Belanich says. "Cold brew should be very clean." The others called out tannic, astringent notes.
Starbucks iced coffee and milk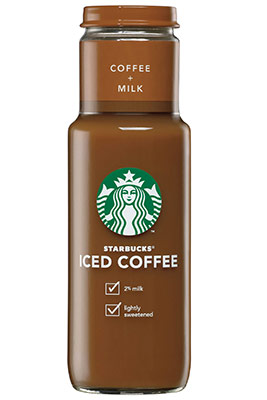 $1.99; starbucks.com
The only one made using heat and then cooled, each bottle has coffee blended with whole milk, pectin, and ascorbic acid, a preservative. It's thicker than the rest.
Tasting notes: "Oversweetened, without much coffee flavor," Merza says. "Like a milkshake," Belanich adds. "Dulce de leche," Reyes corrects.
Before it's here, it's on the Bloomberg Terminal.
LEARN MORE