Ranking the Senate's Would-Be Presidents by Partisanship
Republican Senate veteran gives bad marks to Ted Cruz, Rand Paul, and Bernie Sanders. Best in class: Joe Manchin and Susan Collins.
By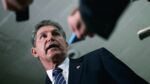 Legislators running for the White House love to slam the opposing party, but former Senator Dick Lugar says it won't fly if they get elected—and he's named some of the 2016 presidential candidates among worst offenders.
"The next president is going to have to reach out to the opposite party again and again," said the Indiana Republican, who sought his party's presidential nomination in 1996 and reached across the aisle to mentor a rookie Democrat named Barack Obama on foreign policy when they were Senate colleagues.
Senators Ted Cruz of Texas, Rand Paul of Kentucky, and Bernie Sanders of Vermont, who are all running for president, may have trouble doing that, according to Lugar. He paired with Georgetown's McCourt School of Public Policy to produce an index of bipartisanship for last year's Congress, published Tuesday. The report grades members on how often they seek or offer sponsorships and co-sponsorships across the aisle.
Those three lawmakers were among the 10 senators graded least cooperative with the other party. Sanders, an independent who caucuses with Senate Democrats and is running for the Democratic presidential nomination, was treated as a member of that party. Cruz and Paul are Republicans. Both of them ranked among the most partisan members of Congress on the Lugar-McCourt index, in which the higher the score, the more partisan the member.
"Each of those has, I suppose, his…style," Lugar said. "There may be a feeling that they came to Congress to make a point—and their point—not to think in terms of legislation or progress of the country."
All three men have said their ideas may seem extreme in the Congress but really represent the needs and views of Americans. 
Lugar, who had a reputation as a moderate and a Washington insider, left the Senate in 2013 after he was beaten by a Tea Party candidate in the Republican primary. He said some voters are "pushing partisanship" and that when members are legislating they may try "to appeal to what he or she sees as being the course for victory in a primary or retention of office." That's a record they then take with them into the presidential race.
Not all 2016 contenders in the Senate fared so poorly in the report, though. Marco Rubio, a Florida Republican, was ranked in the middle of the back. (Lower-ranking numbers represent more bipartisanship.) Lindsey Graham, a South Carolina Republican who is expected to formally join the race in June, landed the 21st spot. 
Lugar said, ultimately, most voters would reward those legislators whom they knew to be more bipartisan. People, he said, "want to see action."
Incidentally, the senators whom aspiring 2016ers might went to emulate if they think bipartisanship will help them win, are Maine Republican Susan Collins and West Virginia Democrat Joe Manchin: They ranked first and second on the index.
Here are where the presidential contenders in the Senate ranked:
Graham: No. 21
Rubio: No. 52
Sanders: No. 90
Paul: No. 92
Cruz: No. 97
Off the hook are the many governors and former governors running for president as well as former Senator Hillary Clinton. Lugar used legislative records from the 113th Congress, which ran from January 2013 through January 2015, to tabulate his rankings.