The Future of Design, Shopping, Education, Robotics, and More
Designers know that the best way to predict what's next is to invent it
The Future of Shopping
Evan Sharp, Pinterest
What is Pinterest, exactly?
We describe it as a visual bookmarking tool. When we think about what we are building, it's not about friendships—although people are very important—it's more about unlocking people's creativity.
Some foresee a huge virtual marketplace.
Part of our mission as a company is to help people not just discover things, it's to go do them. So we are taking some steps in that direction.
But no Pinterest Prime yet?
A few months ago we did a partnership with Apple. Now when you find an app on Pinterest, you can tap on it and install it. But we're mostly focused on mobile—80 percent of our traffic is mobile—and recommendations. We serve 1.5 trillion a year, and that will grow over time. In many ways, Pinterest is an interface built on this massive data store.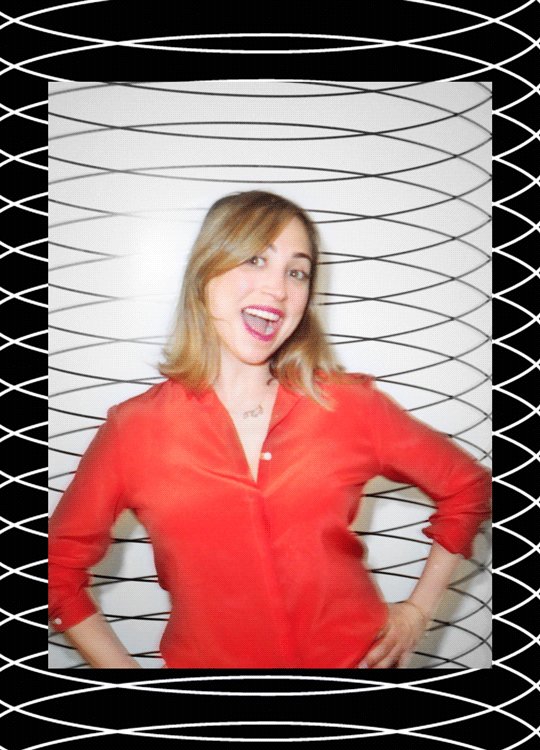 The Future of Education
Ayah Bdeir, LittleBits
You often talk about LittleBits as not just a teaching tool but an approach.
We want people to understand hardware by making it—and without necessarily being an engineer.
Why is that so important?
We think the future is all about self-directed learning and learning through making. In fact, we prefer to talk about learning. As the MIT Media Lab's Joi Ito says: "Education is something that happens to you. Learning is something you do for yourself."
Is your not-so-secret mission to one day make engineers of us all?
We spend 11 hours each day on electronic devices, and there's so much unrealized potential there. But we don't necessarily need more engineers. What we need are people who know to learn throughout their lives, who understand how to problem-solve, who learn how to think.
Do you want to reach kids most of all?
Kids are incredibly creative, and we somehow stand in the way of that. Our education system really confines and directs them into disciplines, and they grow into adults who don't consider themselves creative or techie. We want to unlock that—so that whether you're a kid or an artist, or whatever you are, you can make something you value. Some of the most amazing things our customers have built weren't built by "creatives."
What do you say to those who find electronics intimidating?
I would say there's a lot to be scared of, but that as our devices become more complex, it's even more powerful to make your own version of them.
The Future of Robotics
Steve Cousins, Savioke
Jake Knapp, GoogleVentures
Your Relay robot makes room service deliveries but doesn't have a mouth. Why's that?
At my previous job, we had this guy from Pixar, an animator, who said all you need is eyes. Give me eyes, and I can make this thing expressive.
Do you plan to move beyond service robots?
Minimum viable product is our mantra. We are all keeping each other's feet to the fire, saying, "No, we're not adding that feature." We have a lot of opportunities on the software side of extending the use cases.
How much pure design went into the robot?
Most of the crucial design decisions were in the things the team at Savioke chose not to do. Relay doesn't have arms, for instance. And it was built mostly with off-the-shelf parts. And picking a hotel as the right spot to test the robot. Those were all what I would call design decisions, and they were made perfectly, I think.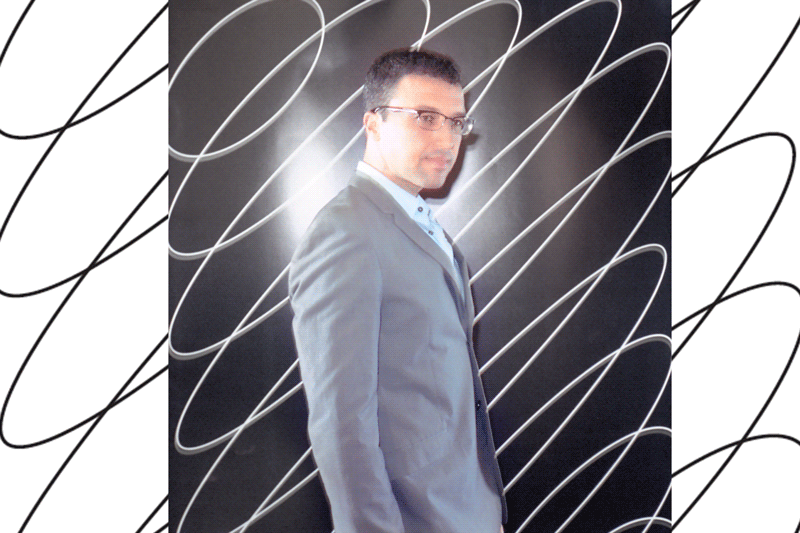 The Future of Learning
Jesse Pickard, Elevate
What's changing?
The devices in our pockets are getting smarter and smarter, and they're collecting an immense amount of knowledge about our cognitive abilities, so we're starting to know about each user better than a teacher or tutor might and can personalize lessons.
Your games are quick, too.
Yes. We find that people use our app during in-between times—when they're waiting for a bus or on line at the grocery store. The average session is three minutes, but over time there's still a progression. So shorter, more frequent practice is valuable, too.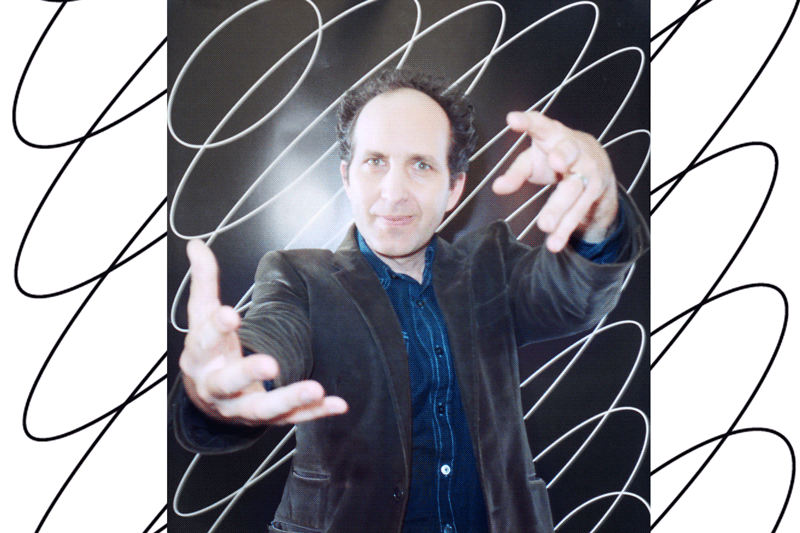 The Future of Music Videos
Scott Snibbe, Eyegroove
What's after Vine?
Vine and Instagram videos are like the early days of cinema, where you got one shot, no effects. Next we are all going to witness what happens when editing effects become the next social media phenomenon.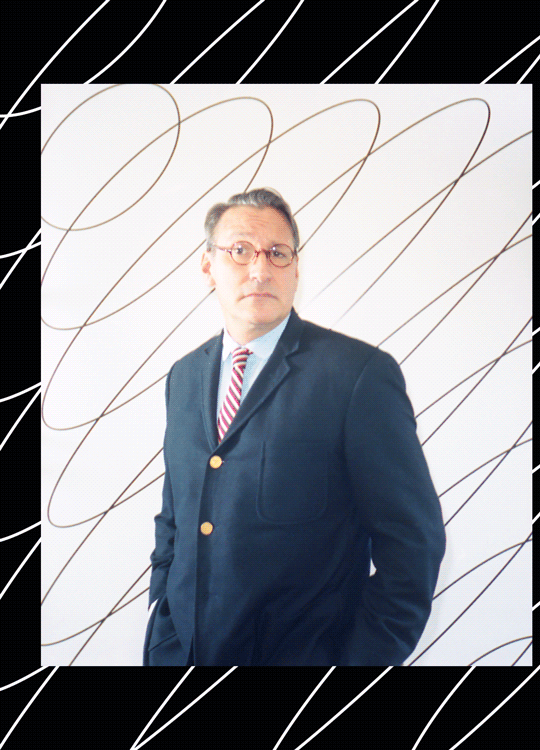 The Future of Advertising
Chip Kidd, Alfred A. Knopf
Name a successful recent design in advertising.
The Diet Coke can. It uses our prior knowledge of the product in the most beautiful way. It gives the audience so much credit.
What about the ad campaign?
Last summer I took pictures of some of the ads that were plastered all over the Times Square subway station. One read: "You moved to New York with the clothes on your back, the cash in your pocket, and your eyes on the prize. You're on Coke." Really? I like snarky humor but honestly, how could they get the packaging so right and the message so wrong?
What would you redesign if you could?
The service change posters you see taped on subway platform girders. The information is so compartmentalized you don't get it right away. I found that a simple sentence—with a beginning, middle, and end—is going to be easier to figure out. And it doesn't cost any more money.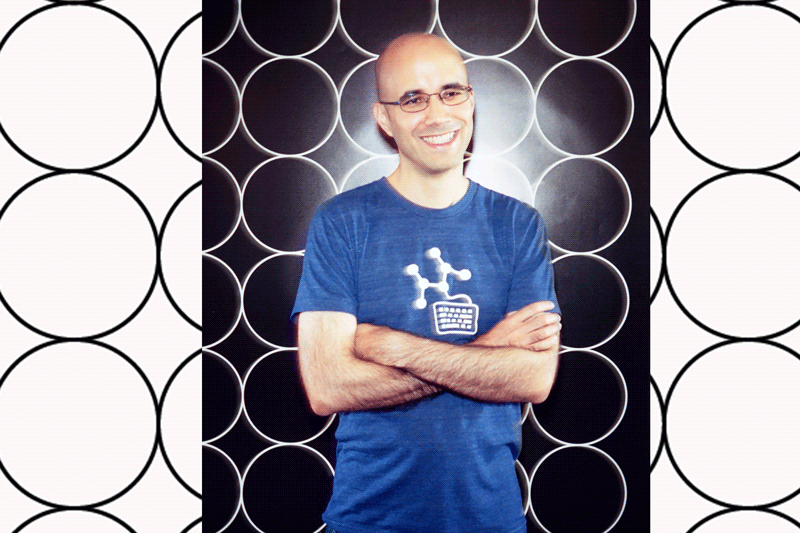 The Future of Medicine
Shawn Douglas, UCSF
What does a cancer-fighting nanorobot look like?
The prototype we built is like a little box or a barrel with hinges. You put the drug inside to keep it safe and away from healthy cells until the sensors compute the identity of a cancer cell, and then the box is unlatched.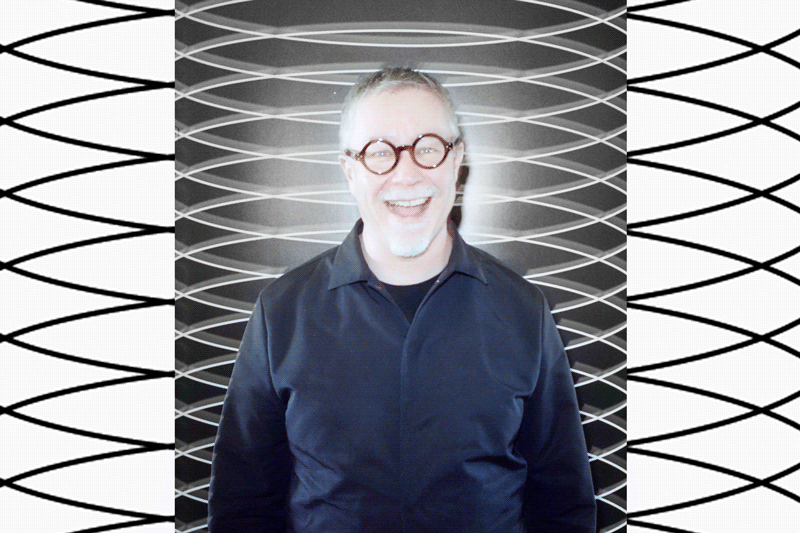 The Future of Design
Tim Brown, IDEO
What is design thinking?
Design thinking is the approach all designers take to solving the problems that they solve. It is a conglomeration of mindsets and methodologies. That approach can be applied to a much broader range of things than we traditionally think as the focus of design, such as a new product or a new logo. 
Who's most in need of design thinking?
The areas we sort of take for granted: the way our cities work, the way that people get jobs, the way our stock markets work. We dedicate a very large percentage of the service area in cities—more than 30 percent—to cars. What if you could take maybe half of that away, partly by using autonomous vehicle technology.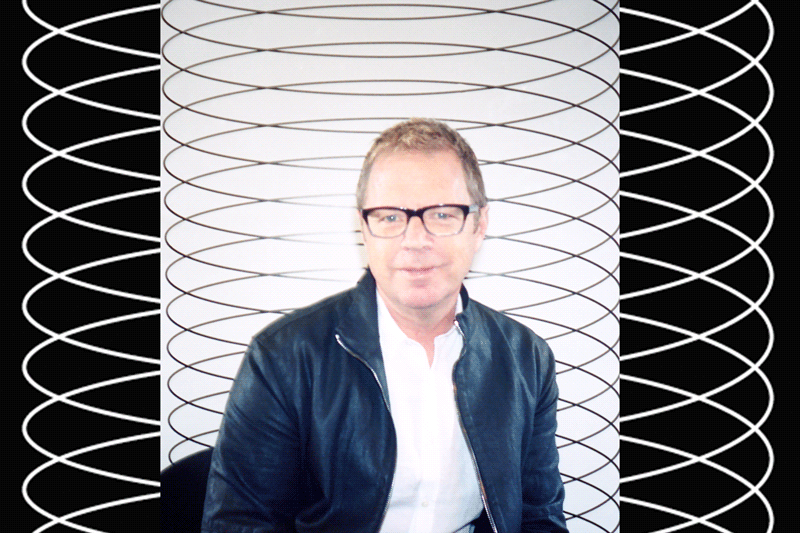 The Future of the Internet of Things
Robert Brunner, Ammunition
What excites you about this technology?
That it's going into the background. Technology enables; it's design that puts it in people's lives, makes it accessible, and makes it interesting and desirable. Most savvy companies will have to invest in design as much as they do in their technology program.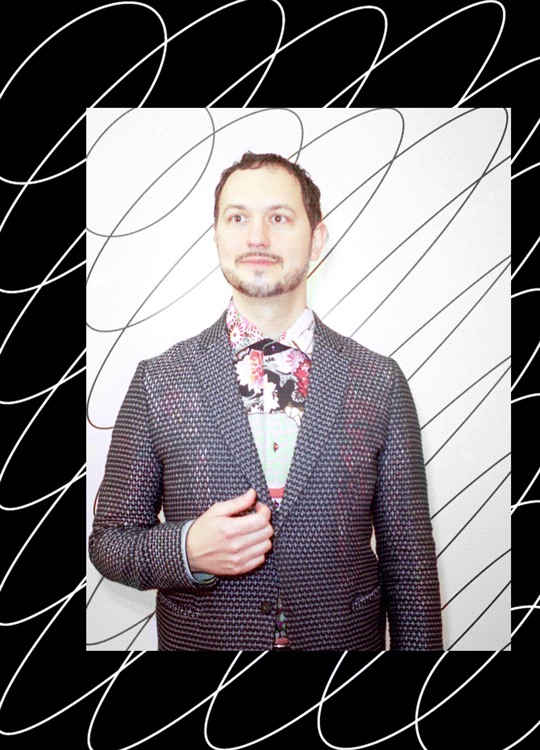 The Future of Mobile
Matías Duarte, Google
Why do people need a computer on their wrist?
Everything is going to have power, everything is going to have a screen, everything is going to have Wi-Fi, everything is going to have computer chips. Your personal computer will actually be a series of devices that surrounds you and that you move through—that's what the future is going to be like. It's not about any one device having to have some killer feature that makes everyone want to have it. In the future, we're going to treat smart devices like we do apps today.
Are robots going to steal designers' jobs?
We do everything right now in this very cottage industry sort of way, where we are very obsessed about every single pixel, every single screen, every single interaction. We have to think, how do we scale design? How do we industrialize, in a way?
So how is Google doing that?
We start by doing things like material design, which is a system to think about what are fundamental ground truths for interaction. Then we give you, the programmer, tools that support that design system. We acquired a company called RelativeWave last year that has a design tool that allows designers to express interaction and motion directly without having to do any programming themselves.
The Future of Cities
Nicole Dosso, Skidmore, Owings & Merrill
Have we finally reached peak skyscraper?
I don't think so. And I don't think we ever will. As long as we continue to build buildings, there will be a race to the top. We've seen a bit of outcry in New York about air rights and shadows on Central Park. But even though we're continuing to go vertical, the high rises are getting skinnier and taller to work within the rules and maximize the views.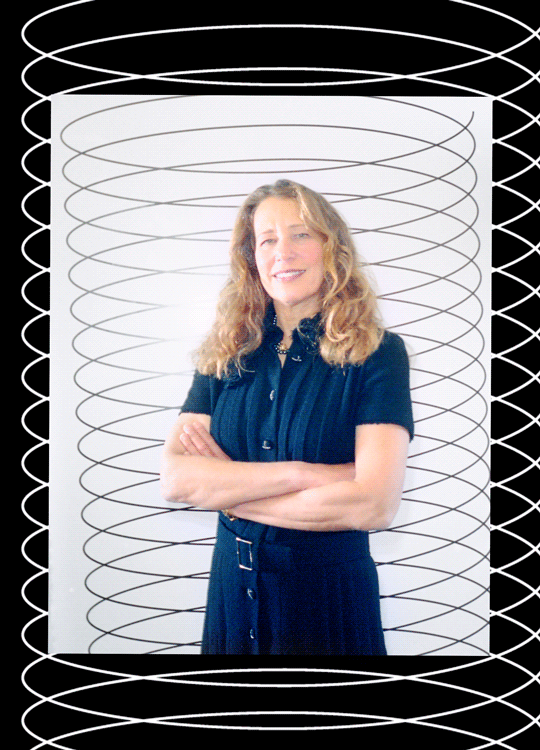 The Future of Symbols
Susan Kare, graphic designer, creator of the original Mac icons
What makes a well-designed icon?
To encourage recognition at a glance, it often makes sense to include just enough detail to get the meaning across. School crossing signs that feature silhouettes of kids walking together are a good example of this purposeful restraint. The kids don't have plaid lunchboxes and 3D hair ribbons, even though technology doesn't limit further embellishment. But just because you can doesn't mean you should. That will continue to be true.
How did you come up with ⌘ to mean "command key" for the Mac?
I was paging through a symbol dictionary in search of design inspiration. I saw a cloverleaf symbol used in Swedish campgrounds labeled "interesting feature," and we decided to use it, even though it was abstract. Years later, I got an e-mail from someone in Sweden pointing out that the symbol had meaning—the cloverleaf shape was actually a castle viewed from above, with turrets!
The Future of Reading
Evan Williams, Medium, Twitter co-founder
Do words even matter anymore?
Text is still a very powerful medium. It's both influential and accessible. Millions of people who aren't professional writers know how to tell a story or articulate an idea in prose and have an impact.
Twitter is thinking about changing its news feed, make it less of a fire hose of information. Good idea?
I think it's absolutely necessary. It's just clear that there's too much data, there's too much information. The goal has never been to show people tweets in reverse-chron order. The goal is to show people information that they care about and what's happening.
Medium had an article about how hard it is to read books today. How do you maintain your attention span?
It's practicing. It's a muscle, like anything else. It also helps if you meditate, I find.
(Updates previous version with attribution of quote to Joi Ito.)
Before it's here, it's on the Bloomberg Terminal.
LEARN MORE