The College Majors That Make the Most Money
Petroleum engineers swim in cash.
By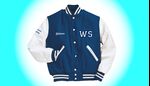 If your biggest motivation to earn a bachelor's degree is to pump up your earning power, the data overwhelmingly suggest you major in one field: engineering. 
Georgetown University's Center on Education and the Workforce analyzed Census Bureau data to determine the average wages for 137 college majors and found that students who focused on architecture and engineering come out on top, with a $50,000 starting salary.
Within that group, those who studied the skills needed for oil jobs got paid best. People who majored in petroleum engineering made an average of $135,754 a year by their mid to late 20s—more than any other major. 
Then there are the jobs people do more for love than cash: Early childhood education majors pulled in the least, making an average of $39,097 a year. While that's still a significant bump over high school graduates, who typically pull in $22,000 a year, it's a drastic cut of what STEM and business majors reported making a couple years out of college.
"A college major isn't destiny," said Anthony Carnevale, director of the Center and the report's lead author. But it does appear to be a more significant factor than some college counselors and brochures might suggest. "For today's high school graduates, and an increasing share of middle-aged adults who are pursuing a bachelor's degree, the decision about what to major in will have critical economic consequences for the rest of their lives," Carnevale said.
Here are five more things we learned from the report:
1) Right out of school, architecture and engineering majors earn the most money of all college graduates
Architects and engineers made, on average, $50,000 a year in the first three years after graduating—more than any other group of majors. People majoring in industrial arts, consumer services, and recreation—which includes family and consumer sciences, transportation sciences and technologies, and parks recreation and leisure—made the least. 

2) The order stays relatively similar through graduates' mid- to late 20s 
Notably, though, arts majors—who come dead last just out of school—overtake psychology, social work, and education majors to make an average of $49,000 a year.

3) Only two non-STEM majors rank within the top 25 highest-earning majors
That would be economics and business economics. The rest of the highest earning majors include various subfields of engineering, computer science, applied mathematics, and physics. If you won't learn a programming language or how to operate a microscope, your best bet is probably business school. 

4) STEM majors don't just make more money when they start out. They also see more wage growth over their careers than any other major.
By the time STEM majors are between the ages of 35 to 44, they make an average of $81,000 a year, or $21,000 more than when they were ages 25 to 34. In comparison, business majors see about a $18,000 bump from when they're 34 years old to when they're in their mid-30s and 40s, and teaching majors get an $8,000 wage bump. 

5) If you're a scientist, grad school pays off 
People who majored in biology and the life sciences during their undergraduate years and ended up going to graduate school get the biggest wage premiums for earning an advanced degree. Arts majors, on the other hand, got the least monetary benefit from graduate school.