Whoa, If True: 'Operation Jade Helm 15' Lays Groundwork for Martial Law
Texas Governor Greg Abbott has ordered his state's national guard to keep an eye on joint military operation.
By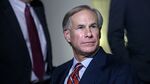 This is the fifth installment of  "Whoa, If True," an occasional look at the conspiracy theories that migrate from the wilds of the Internet to the world of politics.
This week, responding to the concerns of frightened citizens, Texas Governor Greg Abbott directed the commander of the Texas State Guard to keep an eye on "Operation Jade Helm 15," a U.S. military training exercise scheduled for this summer that citizens feared could prove a prelude to martial law. 
The idea, Abbott wrote, was to "ensure that Texas communities remain safe, secure and informed about military procedures occurring in their vicinity." The Army Special Operations Command had announced the seven-state, multi-force operation days before in a press release posted to its website. Part of the idea is that the terrain in states such as Texas, Arizona, New Mexico, Utah, and Colorado "replicates areas Special Operations Soldiers regularly find themselves operating in overseas," the release said.
Despite assurances by the Army that the exercises were "routine,"  and would run from July 15 through Sept. 15, conspiracy-minded websites like Alex Jones' Inforwars quickly sounded the alarm. 
"A key component of the controversial Jade Helm military exercise set to take part in nine U.S. states this summer will involve soldiers operating 'undetected amongst civilian populations,' to see if they can infiltrate without being noticed," began one story that appeared on the site. 
The infiltration worry appears to have arisen from the Army's own press release, in which it states that "the public can expect nothing much different from their day-to-day activities since much of exercise will be conducted in remote areas."
The fear quickly spread, and on Monday, anxious residents filled the Bastrop County Commission to pepper Army representatives with questions about the operation. 
On Wednesday, the chatter grew so loud that White House press secretary Josh Earnest spoke out in his regular briefing in hopes of allaying Abbott's concerns.  
"I have no idea what he's thinking," Earnest said, when asked about Abbott's letter to the Texas Guard. "In no way will the constitutional rights or civil liberties of any American citizen be infringed upon while this exercise is being conducted."
Earnest also tried to dispel some of the misinformation reported by Jones. 
"The individuals participating in the exercise won't be traveling incognito. They'll be wearing armbands," Earnest said, adding, "The civil liberties and constitutional rights will be in no way affected by this exercise."
In any event, the Texas Guard will be watching.