Snapchat Gets Into the Political News Business
The extremely popular app hires a CNN correspondent as its head of news just as the presidential election starts popping with livestreams everywhere.
By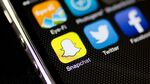 Dan Pfeiffer may be the earth's only czar whose legacy lies not in scepter, but in selfie stick. In his years as senior adviser to President Barack Obama, and before that as White House communications director, or "czar," Pfeiffer pushed and prodded the administration to employ the latest digital technologies—which helps explain why the comedian GloZell Green handed Obama green glitter lipstick in a YouTube interview, and why the president sported shades and took his own picture for a series of BuzzFeed GIFs. Pfeiffer left the White House in early March, and, not two weeks later, published an article on Medium predicting the future not of politics but of social media.
Nodding to recent presidential elections, Pfeiffer wrote, "If 2004 was about Meetup, 2008 was about Facebook, and 2012 was about Twitter, 2016 is going to be about Meerkat (or something just like it)." Livestreaming, he continued, "could do to television what blogs did to newspapers by removing many of the financial and structural advantages of legacy media institutions."
As if to confirm Pfeiffer's prediction, Peter Hamby, a political reporter for CNN, announced Monday that he was leaving the network to become head of news for Snapchat, another app that makes it easy to record and share videos.
Hamby has expressed admiration for Snapchat before; in January 2014, he wrote an analysis, for CNN, praising the "smart politics of Snapchat."
"Politicians—at least the smart ones—aren't just flocking to new platforms because they're trying to be hip, though that's certainly part of the calculation," he wrote. "They're joining them because that's increasingly where the voters are."
Indeed, presidential candidates have already taken to social video services, with an I'm-down-with-millennials gusto. On International Women's Day, Chelsea Clinton trumpeted her mother's with-it-ness, picking Snapchat as the medium for their message:
Last month, Kentucky Senator Rand Paul, whose political operation prides itself on its social media bona fides, explained why he considered Snapchat so important. In an interview with Politico, Paul said, "We reach thousands of kids that we might not ever have reached before. In fact, we're probably reaching some kids who aren't yet 18, that will be 18 when the elections roll around the next time. We'll have whole classrooms sometimes do a Snapchat to us—like 30 or 40 kids in a high school class will do a quick Snapshot to us. If you can get into the different platforms, that you reach new audiences and also that these are audiences you never would have reached otherwise." Lately, he's been taking poker lessons from Dan Bilzerian, the 'king of Instagram,' and Snapchatting it.
Paul has used Meerkat, too. So has former Florida Governor Jeb Bush; last month, he live-streamed a visit to Atlanta on Meerkat, inviting his 170,000 Twitter followers. According to Yahoo News, around 385 tuned in.
Also in March, Iowa Governor  Terry Branstad streamed a video of himself on Meerkat, signing a proclamation for Iowa Flag Day. The Wall Street Journal later reported, "Seven people watched."
Of course, most of the content that candidates broadcast with minimal production value isn't terribly interesting. And so Hamby's task will be to figure out how video can be used to mediate the world, while also presenting it unmediated. Cinéma verité for pols—but the kind you'd want to watch. 
This is a challenge, in the tricky, ever-twisting content game. In an interview with Politico Monday, Hamby picked up where he left off 15 months ago in his old perch (he will continue to contribute to CNN through next year). "They have a big and growing audience, and we've seen [Snapchat's news and entertainment platform] Discover is a huge success," he said of his new employer. "Their live stories around big events, around places both here and abroad, the potential to take users to new places—we can see some application of that with news." But he didn't address how Snapchat might be able to harness, while keeping things unharnessed. 
A company representative, replying to my request for specifics, simply wrote, "It is very early days and we don't have plans to share at this point."