Flash-Crash Trader Sarao Gets Bail in U.S. Extradition Fight
Suzi Ring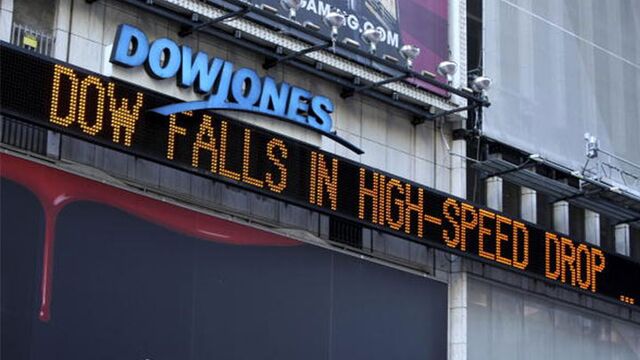 Navinder Singh Sarao, the British trader accused of helping to cause the 2010 flash crash, was granted bail of 5 million pounds ($7.5 million) by a London judge while he fights extradition to the U.S.
Sarao, 36, was granted bail on condition he stays off the Internet and sleeps at his parents' home in Hounslow, near London. His family must pay 50,000 pounds as well and his parents will also have to surrender their passports.
"I suspect the last 24 hours or less have been somewhat traumatic for you," Judge Quentin Purdy told Sarao.
Sarao was arrested Tuesday at the house he shares with his parents near Heathrow airport after U.S. prosecutors filed charges against him including fraud and market manipulation. He was responsible for one in five sell orders during the frenzy on May 6, 2010, when investors saw nearly $1 trillion of value erased from U.S. stocks in just minutes, U.S. regulators said.
Sarao, whose lawyer said he has about 5 million pounds in trading accounts and another 100,000 pounds in various betting accounts, was given an 11 p.m. curfew. He'll have to report to the local police station three times a week. His father attended the first part of the hearing, then left before the portion on the bail.
Sarao's lawyer declined to comment.
Layering, Spoofing
Sarao earned almost $900,000 trading futures on the Standard & Poor's 500 Index the day of the flash crash and $40 million from 2010 to 2014 buying and selling the contracts. He used automated trading software that included rules for posting orders in such a way that they were never executed, engaging in illegal trading strategies known as layering and spoofing, according to the U.S. Justice Department and the Commodity Futures Trading Commission.
Wire fraud is punishable in the U.S. by a maximum prison term of 20 years, commodities fraud by a sentence of as long as 25 years, and commodities manipulation and spoofing by terms of as long as 10 years, or a $1 million fine. If convicted on all 22 counts and ordered to serve the sentences consecutively, he could face as long as 380 years in prison.
Layering and spoofing involve submitting market orders with no intention of filling them, with a goal of pushing prices in a direction favorable to a trader's strategy. Sarao traded E-mini futures on the S&P 500, the benchmark gauge of U.S. stock prices. The contracts, listed exclusively by CME Group Inc., are among the key ways investors bet on American equities.
The strategy "virtually ensured" that his orders wouldn't be filled, and Sarao almost always canceled his bids without executing them, the Justice Department complaint said.
CME, which runs the exchange where his trades took place, declined to comment Tuesday on the situation.
Sarao was "a significant factor in market imbalance," CFTC Enforcement Director Aitan Goelman said Tuesday. "Market imbalance was one of the chief conditions that allowed the flash crash to occur."
Before it's here, it's on the Bloomberg Terminal.
LEARN MORE