Jaguar Land Rover Accuses Chinese Automaker of 'Copy-and-Paste'
Craig Trudell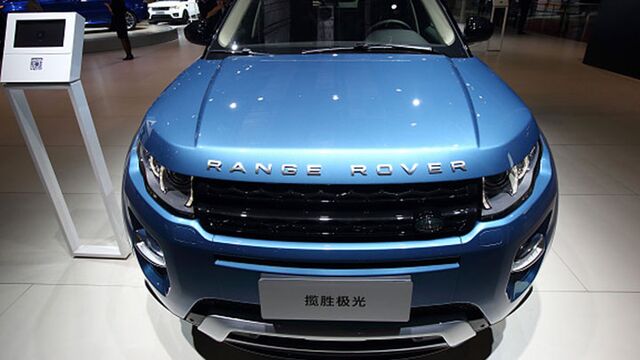 (Bloomberg) -- Jaguar Land Rover Chief Executive Officer Ralf Speth renewed his criticism of Jiangling Motors Co., accusing the Chinese automaker of copying the British marque's Evoque sport utility vehicle.
Jaguar Land Rover said late last year that it's investigating whether Jiangling copied design elements of its best-selling SUV for a model that will sell for about one-third of the price. Jiangling had unveiled its Landwind X7 at an auto show in China in November, featuring broad fenders, recessed door panels and a sloping roof similar to the Land Rover Evoque.
"I really regret that all of a sudden, copy-and-paste is coming up again," Speth told reporters at the Shanghai auto show today. "There are no laws, there's nothing to protect us, so we have to take it as it is."
Tata Motors Ltd.'s luxury unit opened a production plant outside Shanghai in October. The Evoque has seen "steady" sales since production began four weeks ago, according to Bob Grace, who heads the automaker's China operations.
The Landwind X7 may start sales around July or August at about 150,000 yuan ($24,189), according to Landwind's website. That compares with the starting price of 448,000 yuan for an Evoque, according to Land Rover's website. Calls to Jiangling's main line went unanswered.
At the Jiangling stand at the Shanghai auto show, staff handed out four-page brochures outlining specifications for the Landwind X7.
"Hundreds of thousands? No, a hundred plus thousand," read the tagline on one page of the brochure. On the facing page: "Imported car? No, China car."
To contact the reporter on this story: Craig Trudell in Tokyo at ctrudell1@bloomberg.net
To contact the editors responsible for this story: Chua Kong Ho at kchua6@bloomberg.net Subramaniam Sharma
Before it's here, it's on the Bloomberg Terminal.
LEARN MORE