Food
Top 10 Restaurants and Bars for Dining in London's Shoreditch
From a tiny basement speakeasy to hidden canteens and an innovative chef's Michelin-starred tasting menu (ticket required)
By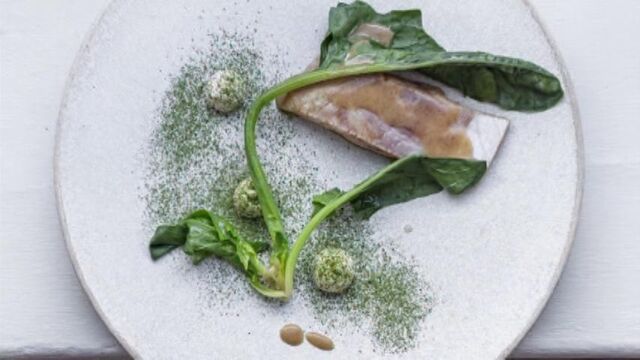 East London is drawing chefs like a superconducting magnet.
They are following the creatives and other young professionals who have moved to the area, which is also home to Silicon Roundabout—the U.K. hub for Web businesses.
Shoreditch is at the center of all this. There are many fine bars and restaurants among the design studios. My favorite places for food are Clove Club and Lyle's, plus Rochelle Canteen with its simple dishes, low prices, and shared tables.
If you meet anyone really hip, they may tell you it's over and that the in crowd has moved farther east, to Hackney. People have been writing off Shoreditch almost since the formerly working-class district became fashionable in the late 1990s. But it's still got a pulse (which is more than you can say for some of the crime victims along Hackney's Murder Mile). And it's still got great restaurants.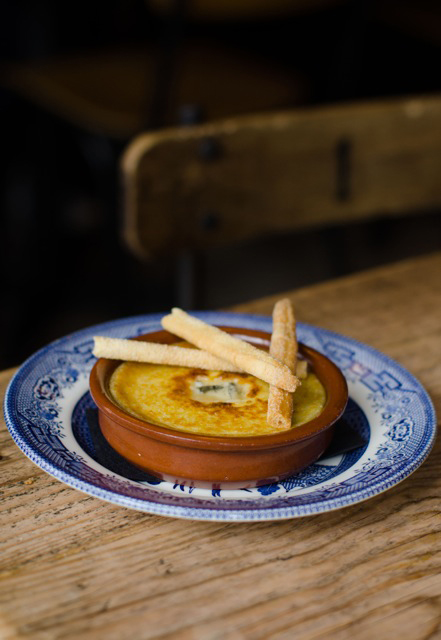 Here are 10 to try, from a tiny basement speakeasy to establishments with innovative chefs and even a Michelin star.
Hoxton Square is the historic center of the Shoreditch scene. It can feel a bit too much sometimes: How many beards can you fit into a square? Where flamboyance rules, this small restaurant is understated, with minimalist décor and a menu that avoids frippery to focus on a few ingredients. The dishes change daily and may include crumbed artichoke with lentils, ricotta, dandelion, and pine nuts at 16 pounds ($23.70); or sea bream, chili, coriander, and spiced yogurt (17 pounds). My favorites are the all-day snacks, such as gorgonzola custard, duck rillettes, and Padron peppers. Walk-ins are accommodated at a communal table and there is also outdoor seating. 8-9 Hoxton Square, N1 6NU; +44-20-7729-4232 or 8hoxtonsquare.com
This Vietnamese cafe is among the finest in London—and with better food than you will find in fancier restaurants. Hanoi-born Hieu Trung Bui (who also owns Viet Grill and Keu) uses some British ingredients to re-create the dishes of his homeland, eschewing the Chinese cuisine that often makes its way onto U.K. menus. Dishes to try include La Vong grilled monkfish, which is prepared at your table with galangal, turmeric, and dill. It is light and very fresh. The mighty marbled "shaking beef" (with cubed rump barrel steak, watercress, and red onion) shows off the quality of the meat. 301 Old Street, EC1V 9LA; +44-20-7729-8662 or caytre.co.uk

This brand-new Peruvian restaurant is the third from Martin Morales, who also owns Ceviche in Soho and Andina in Shoreditch. It's housed in an historic building that was commissioned in 1898 by the philanthropist Thomas Lipton (of Lipton's Tea) as a place for the working class of East London to gather and eat in comfort. The room is beautiful, with a long bar on one side. The menu includes dishes from Chifa (Peruvian-Chinese) and Nikkei (Peruvian-Japanese) gastronomy alongside Afro-Peruvian BBQ dishes and classics. The quinoa burger (8 pounds) features kiwi yogurt, amarillo chili mayo, and lettuce in a soft bun. 2 Baldwin Street, EC1V 9NU; +44-20-3327-9463 or cevicheuk.com

If you are going for one gourmet meal in Shoreditch, this is the place, closely followed by Lyle's. Chef Isaac McHale has already won one Michelin star and he might be looking at a second if he keeps up the standard. He uses a few ingredients to create dishes with clean, distinctive flavors. Try the flame-grilled mackerel sashimi with watercress and English mustard, for example. But the word is out: The place is so packed at night that it's switching to a ticketing system where you pay in advance. The three-course set lunch at 35 pounds is a great introduction, plus you can usually walk in and try it. 380 Old Street, EC1V 9LT; +44-20-7729-6496 or thecloveclub.com
This Indian restaurant and bar is beautifully designed in the style of an old Bombay cafe, and the service is friendly. Best of all, the food is inexpensive and just full of flavor. I always order the Ruby Murray curry, though the lamb raan bun takes some beating: It is packed with spicy flavor. The cocktails aren't bad either, while the breakfasts are among the best in London. I keep going back. Full review. 7 Boundary Street, E2 7JE; +44-20-7420-9324 or dishoom.com

Some waiters in Shoreditch can be a bit too cool for school. There's none of that nonsense at this speakeasy-style basement bar. You get a warm welcome, and original cocktails such as the Tokyo Collins, with Beefeater gin, yuzu sake, lemon, and grapefruit with soda. (I tried to leave my credit card behind the bar and the barman said he'd just chase me down if I ran away.) Try to book because the place gets crowded and there's one rule: No one is allowed to stand so that everyone can have a little space. 8-9 Hoxton Square, N1 6NU; +44-20-7613-0325 or happinessforgets.com

Lyle's is another stripped-down British restaurant in the style of Clove Club, which is no surprise as chef James Lowe was a member of the Young Turks chef collective with Isaac McHale. The food is unfussy but not without ambition. The kitchen is on one side of the room and the bar the other. Starters such as bloodcake with burnt apple and celeriac (6.70 pounds) show Lowe's understanding of flavors. There are also some unusual wines. The dinner tasting menu costs 39 pounds. The prices are low for this quality of cooking. Full review. 56 Shoreditch High Street, The Tea Building, E1 6JJ; +44-20-3011-5911 or lyleslondon.com

This British restaurant in a former Victorian warehouse serves much better food than you might expect for such a large space and such a long reputation as a hipster hangout. Neil Borthwick is a low-key chef who produces dishes that appear simple only because he has put so much thought into them. (He's the partner of chef Angela Hartnett.) I can't go without ordering the deep-fried oysters (3 pounds each), but a kid-goat special was one of the best things I've eaten this year, with its deep flavor. The set lunch is 16 pounds for two courses. 36 Charlotte Road, EC2A 3PG; +44-20-7060-5335 or merchantstavern.co.uk

This is one restaurant you are highly unlikely to stumble across. It's housed behind a locked door in a former bike shed on the grounds of a Victorian school. Rochelle is the creation of two women: Melanie Arnold and Margot Henderson (wife of St. John chef Fergus Henderson). You share tables and eat dishes that have the simplicity of home cooking, only with more skill and better ingredients. Mains include crab cakes, watercress, and aioli (16 pounds). No booze is served but you can bring your own wine for a 5-pound corkage fee. Rochelle Canteen is open for breakfast, lunch, and afternoon tea. Arnold Circus, E2 7ES; +44-20-7729-5677 or arnoldandhenderson.com
I've snuck Tramshed in at the end more for the fun factor than the food. The restaurant is housed in a huge old tramshed. The room is dominated by a gigantic formaldehyde sculpture of a cow and a cock by Damien Hirst, a friend of chef-owner Mark Hix. The place is buzzy and visually exciting. The menu focuses on chicken and steak. Tramshed has only been open for about three years but it's fair to call it a Shoreditch institution, and one that's good to visit on a night out with friends. Full review. 32 Rivington Street, EC2A 3LX; +44-20-7749-0478 or chickenandsteak.co.uk
Richard Vines is the chief food critic for Bloomberg. Follow him on Twitter @richardvines.
Before it's here, it's on the Bloomberg Terminal.
LEARN MORE