The Definitive H&H Hillary Clinton Scouting Report
Mark Halperin and John Heilemann analyze the Clinton candidacy in 22 points.
By and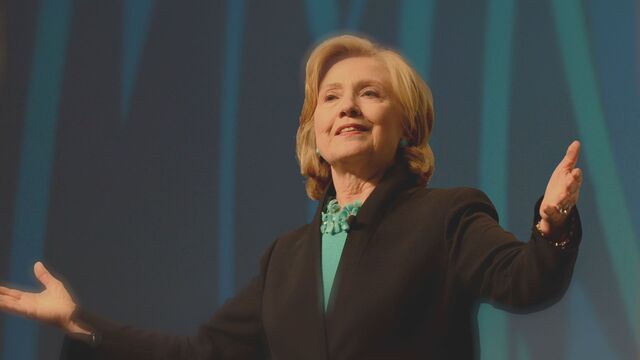 What she's got: A gold-plated resume; policy expertise (foreign and domestic); a deep and wide fundraising base; staunch support among every key Democratic nominating constituency; no viable intra-party challenger (as of now); a strong, battle-tested staff; skin as thick as a rhino's hide (about most things); unrivaled understanding of the hyper-partisan media freak show; historic nature of her candidacy; nostalgia for the Roaring Nineties; her husband.
What she lacks: A clear rationale for her candidacy; a compelling or even discernible message; evident skills at managing a winning campaign operation; natural gifts as a political performer; the consistent ability to free herself from the constant miasma of chaos and psycho/melodrama that have swirled around her for decades; the ready capacity to represent the future rather than the past.
Biggest question mark: Can she claim, and even expand, the electoral coalition that carried Barack Obama to decisive general election victories in 2008 and 2012?
Message: TBD.

Signature issues: The causes of women and girls at home and abroad, foreign policy, middle-class economics, health care.
Core constituencies: Women (especially those with college degrees), Hispanics, African Americans, LGBT voters, union households.
Fundraising mojo: Mega. Between traditional bundling, online, grassroots, and super-PACs—with particularly deep reserves to tap on Wall Street, in Hollywood and Silicon Valley, and in the LGBT community—stands poised to haul in upwards of $2 billion between now and November 2016.
Spouse and family: On a good day, 42 is the most effective surrogate, felicitous fundraiser, potent spokesman, and savvy strategist in the business—but as 2008 made all too clear, he is also a potential wild card (or worse) and an inevitable distraction. Daughter Chelsea and granddaughter Charlotte both likely to be campaign presences with which to be reckoned. Doings of HRC's younger brothers, Hugh and Tony Rodham, will come in for scrutiny.
Perceived electability as Democratic nominee: Rightly seen as standing as good or better chance as/than anyone in either party to be the next president of the United States.
National-security credentials: Tenures as secretary of state and on Senate Armed Services Committee allow her easily to clear the commander-in-chief threshold. But Obama administration service and stances also provide ample fodder for attacks by the right and some on the left.
Television skills: Has demonstrated ability to shine in interviews and other settings, but often doesn't—coming across as tone deaf, inauthentic, and/or insincere.
Social media/online chops: Already a plucky presence on Twitter, where she has more 3 million followers, her new campaign staff is chockablock with Obama veterans who pioneered the art and science of digital electioneering. But she has yet to show she can marry her brand to this universe to mobilize voters or raise big money.
Media coverage: Less unrelentingly hostile than she thinks, but laced through with more reflexive skepticism (and often cynicism) than that afforded virtually any other figure in American public life.
Polling strength: Still dominant within her party, but even there her numbers have gradually eroded since her departure from Foggy Bottom, with particular weakening in the wake of the revelations of her unusual e-mail practices. Head to head against top-tier GOP 2016ers, now running no better than even in various battleground states.
The Big Mo: After a desultory 2014 (including her rocky book tour) and an even more dismal first quarter of 2015, counting on the launch of her campaign to get her off the schneid.
Fire in the belly: For a woman often caricatured as ambition incarnate, just how ardently she hungers for the presidency—and how happy a warrior she will prove to be—remain oddly open questions.
The hang test: Warm, gracious, charming, and funny in private with those she knows and trusts; has always struggled to project those qualities in diners and living rooms on the campaign trail.
Challenges party orthodoxy: On Syria, Libya, Iraq, Iran, Russia, and hot spots in between, a good deal more hawkish on national security than the Democratic mainstream (and her most recent boss, in particular). Less conventionally liberal on economic policy and some social issues than the far left.
Best moment of 2016 cycle so far: None.
Worst moment of 2016 cycle so far: Her evasive, flat-flooted, stoking-rather-than-tamping-the-flames press conference at the UN to address the controversy over her email.
Best Bloomberg Politics moment: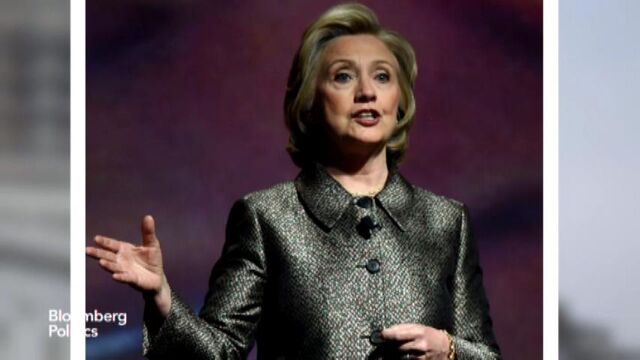 Picture she doesn't want you to see: Any shot with a BlackBerry in her hand.

Arit John contributed to this report.