Harvard Business School Has the Market Cornered on Case Studies
The school has cornered the market with a product its rivals use
By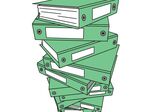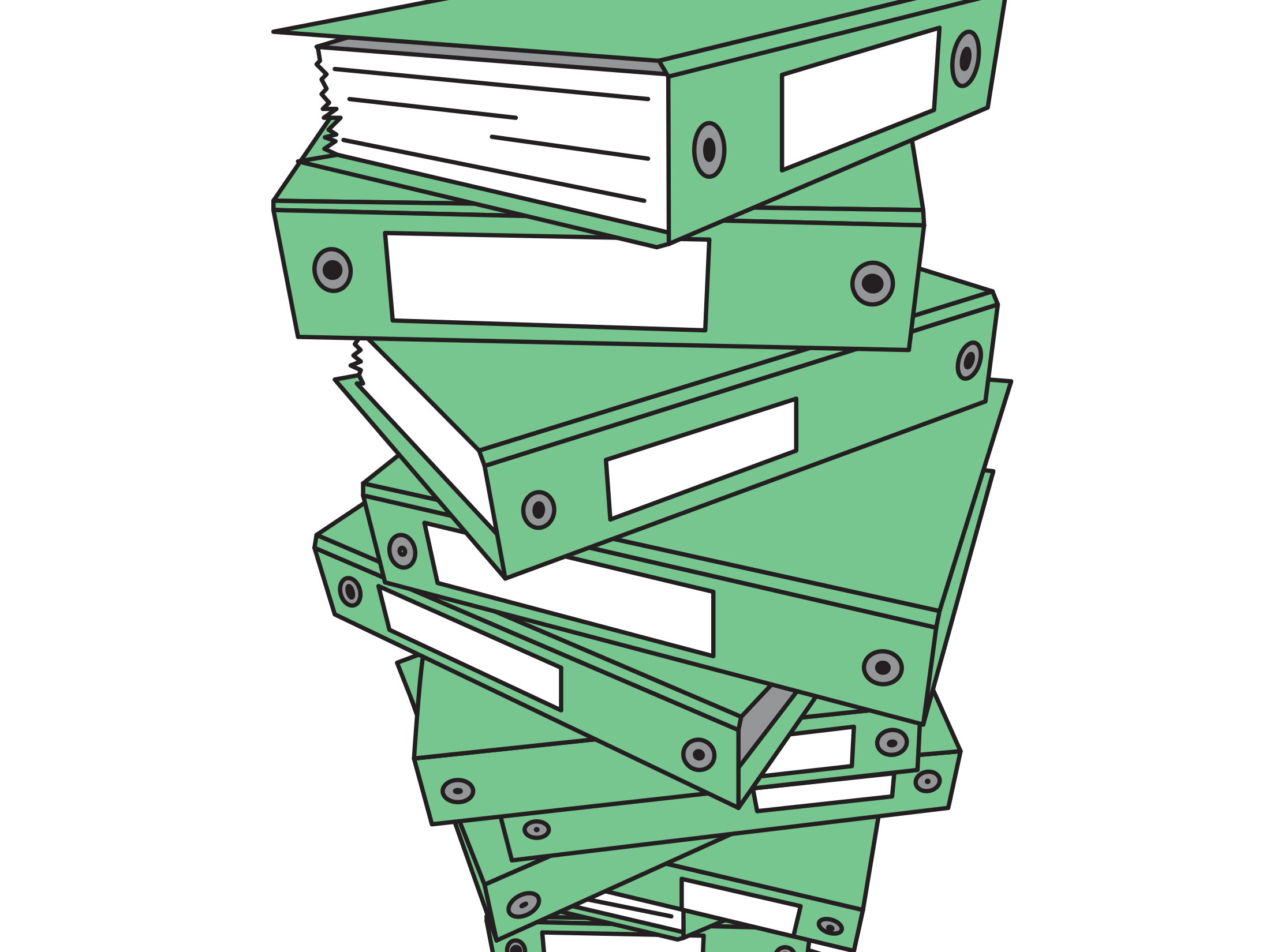 Business schools like to say they're at the leading edge of corporate innovation, boasting on-campus incubators and electives on design thinking. But almost all rely on a teaching tool that's barely changed in more than a century. To learn how to lead companies, MBA students read hundreds of case studies—stripped-down narratives about a strategy problem at a real company—and discuss how they would tackle the challenge.
For Harvard Business School, which created and popularized the method— the school taught its first case in 1912—case studies are a cottage industry as well as a bedrock of the curriculum. Harvard Business Publishing says it sells to about 4,000 schools globally; its cases account for 80 percent of the case studies used.
HBP, which also publishes other business materials and the Harvard Business Review, had revenue of $194 million in 2014, according to the business school's annual report, a 44 percent increase from 2010. The publisher says it sold 12 million cases last year, to schools, companies, and others, and that and sales totaled about $30 million. Retail prices run from $9 to $15 for a basic case study; schools get discounts.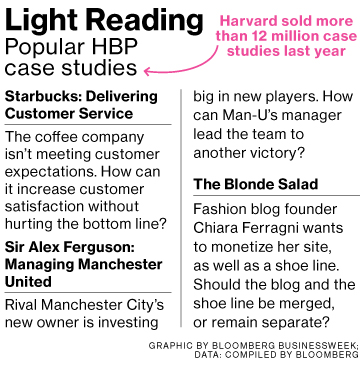 "The case method takes the learner through a reflective and analytic process that is very powerful," says Robert Bruner, dean of the University of Virginia's Darden School of Business. Some of Harvard's case studies seem hardly more sophisticated than Wikipedia entries, and that's deliberate, says Willis Emmons, director of Harvard's C. Roland Christensen Center for Teaching and Learning. "Our cases are intentionally very limited in the amount of analysis they include," he says. "The challenge for the student is to take both qualitative and quantitative information and make sense of that."
HBP also sells teaching notes for business professors to facilitate class discussion of the cases. These include suggestions for specific words instructors should write on blackboards. At Harvard Business School, professors are given detailed profiles of their students, called class cards, that dictate the order and timing of whom they call on in a typical 80-minute class. "The stronger and more experienced a faculty member is, the less visible it is how much work has gone into a session," says Emmons.
The sheer scale of Harvard's publishing machine helps it maintain dominance in the case market. Darden Business Publishing calls itself the second-biggest publisher of cases in the U.S., but it sold fewer than 700,000 cases in 2014, according to Steve Momper, DBP's executive director. HBP produces and distributes co-branded case studies for about 40 business schools. These include the University of California at Berkeley's Haas School of Business, which launched a case series last year. Haas has no designs on challenging Harvard's market share; the school publishes cases to strengthen its brand and showcase the technology industry expertise of its Bay Area-based staff, says Richard Lyons, the dean.
Case publishers often try to add variety to material that, well into the 1970s, featured subjects that were "virtually always male and in settings that were quite prominently in the U.S.," says Darden's Bruner, who received an MBA from Harvard Business School in 1974. HBS is trying to reflect a more modern business landscape. In 2014, Nitin Nohria, dean of the business school, pledged to raise the share of women protagonists in Harvard cases to 20 percent. Cases increasingly incorporate video and Web-based elements, and a few find business lessons in unconventional sources, such as the case HBP published last year by Harvard professor Anita Elberse devoted to Beyoncé's surprise 2013 album release.
Of the 25 top business schools ranked by Bloomberg Businessweek last year, 19 reported that they use case studies as one of their main teaching tools. At HBS, 80 percent of class time is spent on case studies; at Darden, the figure is 75 percent.
Carnegie Mellon's Tepper School of Business uses case studies for about 30 percent of its instruction, according to Dean Robert Dammon. It considers them a supplement to management science, a teaching method developed at Tepper. "The school was really founded to find an alternative approach to business education than the one that was being offered by schools like Harvard," says Dammon. "In a case study, the relevant set of facts is laid out for you. Most business problems aren't presented to you in that way."
The bottom line: The publishing arm of Harvard Business School sells case studies to about 4,000 business schools worldwide.

Correction, 4/29: Removes incorrect figure from headline and updates with case study sales figure from publisher in third paragraph.
Before it's here, it's on the Bloomberg Terminal.
LEARN MORE