For Drillers, Low Prices Have a $26 Billion Upside
Banks sold contracts that insured shale producers against a crash
By and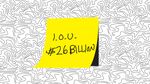 Shale drillers didn't count on prices staying high forever. While oil traded for more than $90 a barrel last year, many bought insurance against a crash. Now that prices have plunged more than 50 percent in less than a year, drillers have started to collect. They netted at least $2.4 billion from hedges in the fourth quarter of last year, according to data compiled by Bloomberg, and they stand to collect as much as $26 billion if crude stays depressed.
The insurance—in the form of derivatives contracts—was sold by the same Wall Street banks that financed the biggest energy boom in U.S. history, including Bank of America, Citigroup, JPMorgan Chase, and Wells Fargo. Wall Street passed on the risk to hedge funds, airlines, oil refiners, and utilities. "The folks who were willing to sell it were left holding the bag when prices moved," says John Kilduff, partner at Again Capital, an energy hedge fund.
The swift decline in U.S. oil prices—to below $50 a barrel from more than $107 in June—caught the industry by surprise. Harold Hamm, the billionaire founder of Continental Resources, cashed out his company's protection in October, betting on a rebound. Instead, crude kept falling.
Because there are no rules requiring disclosure of all transactions, it's impossible to identify who will ultimately lose money on the trades. More than a dozen energy companies say they buy hedges from their lenders, including Bank of America, Citigroup, JPMorgan, and Wells Fargo. Danielle Romero-Apsilos, a Citigroup spokeswoman, says the bank actively hedges and manages its risk. Representatives from the other banks declined to comment.
Several drillers do report the names of their counterparties, offering a glimpse of how the risk of falling oil prices moved through the financial system. That is how some of JPMorgan's transactions are visible. At the end of 2014, the bank owed $671.5 million to five energy companies, including Pioneer Natural Resources, Concho Resources, Antero Resources, and PDC Energy, as those companies' records show. That's the amount the bank would have paid if the contracts were settled on Dec. 31, not including any offsetting trades the bank had made.
It's a similar story for Wells Fargo, which was on the hook for $460.9 million worth of oil and natural gas derivatives for Carrizo Oil & Gas, Antero, Concho, Pioneer, and PDC, according to regulatory filings.
Even big losses on energy trades would not threaten the banks' stability. Commodities are generally a smaller part of their business than lending and underwriting. At the end of last year, JPMorgan had net liabilities of $2.3 billion in commodity derivatives, not including physical assets and cash from settled trades, regulatory records show, compared with total assets of $2.57 trillion. Wells Fargo's net commodities liability was $241 million, according to filings. The bank has total assets of $1.69 trillion.
The question is whether the banks were able to adequately offset their risk when the market took a nosedive, says Charles Peabody, an analyst at research firm Portales Partners. "The banks always tell us that they try to lay off the risk," he says. "I know from history and practice that it's great in concept, but it's hard to do in reality."
The protection for drillers won't last forever. Most hedging contracts expire this year, company reports show. Oil companies would rather be losing money on the contracts and selling their oil at high prices, says Again Capital's Kilduff. The Bloomberg Intelligence North America Independent Exploration & Production Index fell almost 40 percent in the 12 months through April 8. "It's like homeowners' insurance," Kilduff says. "You don't buy it hoping the house burns down."
The bottom line: With oil prices plunging, shale drillers collected at least $2.4 billion from hedges in last year's fourth quarter.
Before it's here, it's on the Bloomberg Terminal.
LEARN MORE