politics
After Poll Surge, Ted Cruz is Still Below His 2013 GOP Primary Numbers
The surge is real, but it's happened before.
By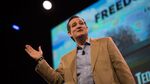 The headlines confirm that Texas Senator Ted Cruz had a campaign launch to dream of. "Cruz Surges Following Candidacy Announcement." "Cruz Rockets to Third in New Poll." "Cruz in 'Top Tier' of White House Hopefuls." A Public Policy Polling survey has Cruz leaping from 5 percent to 16 percent support in the primary; a Fox News poll has Cruz moving up from 4 percent to 10 percent; the Washington Post/ABC News poll has him rising from 8 percent to 12 percent.
Cruz could honestly say that the pundits had bet against him. He's frequently quoted from a hypothesis-heavy New York Times analysis of his chances, which judged that his lack of support from party "elites" and single-digit poll numbers basically ruled him out of contention.
"When the New York Times says that the Washington elites despise me, my only question is whether I have to disclose that to the FEC as an in-kind donation," Cruz crowed in a Fox News interview with Sean Hannity.
"I have to say, I underestimated the importance of an 'actual' presidential announcement to Cruz's numbers," wrote Kyle Kondik, managing editor of Larry Sabato's election-watching Crystal Ball web site.
And yet Cruz's rise should have been totally foreseeable. In the last few presidential campaigns, even candidates with millions of column inches already written about them have gotten bounces from the act of actually entering the race. At the end of January 2007, Hillary Clinton held at 34.6 percent in the RealClearPolitics average of (sparse) polling, over Obama's 17.6 percent. On Feb. 10, Barack Obama announced his campaign at a rally in Springfield, Ill., a massive event with an air of history and broad national coverage. By March, Obama was just 11 points behind Clinton, at 24.2 percent to her 35.2 percent. Bounce accomplished.
On June 2, 2011, after six months of "exploring" a new bid for the president, Mitt Romney entered the GOP primaries with a speech in New Hampshire. Romney had been the frontrunner, but on launch day he was polling at an average of 17.1 percent over the field. Within two weeks, Romney led the field at an average of 24.4 percent.
That was an impressive-enough bounce, but it was dwarfed by what happened to two also rans: Minnesota Representative Michele Bachmann and Texas Governor Rick Perry. She announced her presidential bid on June 27, in her old home town of Waterloo, Iowa. Bachmann was polling at 7.3 percent on that day; within a month, she'd nearly doubled her support, to 13.5 percent.
Bachmannia ended on Aug. 13, when Perry disrupted the usual media coverage of the Ames Straw Poll by announcing his presidential bid from the RedState Gathering in Charleston, S.C.. Like Bachmann, he doubled his support, from 16.2 percent on launch day to a peak of 31.5 percent one month later. Until October, and a succession of gaffes on Social Security and immigration, Perry actually led the field.
Cruz's bounce fits right into the pattern–with one caveat. In the Fox News and PPP surveys, Cruz has actually polled higher than he's polling this week. In September 2013, when Cruz had become the key Republican voice arguing for the Affordable Care Act to be de-funded, PPP found him polling at 20 percent, ahead of the entire Republican field. "Ted Cruz this week established himself as the grassroots hero of the Republican Party," said Dean Debnam, president of Public Policy Polling, in a statement at the time.
Two months later, the Fox News poll pegged Cruz's support at 12 percent, two points better than his showing this week. That result didn't get much attention, because in one of the final studies before "Bridgegate" erupted, New Jersey Governor Chris Christie was leading the field, four points ahead of Cruz. One month later, as Christie fell, the Washington Post/ABC News poll found Cruz at 12 percent, exactly where the new post-announcment poll puts him.
Cruz's presidential launch didn't push him from the boondocks into the first tier. He'd already been in the first tier. The launch gave him a bounce, roughly what you'd expect from a look at other presidential campaigns, and restoring the primacy Cruz had on the right in late 2013. 
Here's the important thing: Cruz, one of the happiest media-bashers in the GOP, entered 2016 by proving pundits wrong. The weekend before his announcement, sources in Cruz's campaign smartly downplayed his fundraising ambitions and the coverage he might get. Cruz himself bemoaned how "nobody is going to manage to keep up" with the nascent campaign of Jeb Bush. His team hoped–they said–to raise $1 million in the first week. Cruz raised that in one day.
Now he's running a TV ad in the first four primary states, which may get more free media than real-time viewer reaction. It kicks off with a line from his announcement speech: "Were it not for the transformative love of Jesus Christ, I would have been raised by a single mom without my father in the house." If the viewer remembers how our current president was raised by a single mom (then by grandparents) after his father left the home, and thinks about the contrast–well, that's the umpteenth reminder that Cruz knows what he's doing.
Before it's here, it's on the Bloomberg Terminal.
LEARN MORE