The Talent Agency Defections That Have Hollywood Buzzing
Talent agency UTA bolstered its comedic ranks by poaching agents for Will Ferrell, Chris Pratt, and Melissa McCarthy
by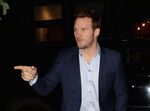 Hollywood talent agency UTA pulled off a major coup on Tuesday, stealing high-profile agents who represent Will Ferrell, Chris Pratt, and Melissa McCarthy, among other stars, from larger rival CAA.
Pratt's manager confirmed the actor's move to UTA while representatives for Ferrell and McCarthy did not respond to requests for comment. It's expected they too will join UTA, according to people with knowledge of the deal.
News of the defections trickled out all day. By dinner, it was all anyone in Hollywood could talk about. UTA agents were jubilant, CAA was threatening a lawsuit, and rival agencies were in shock.
Agents move around all the time, with little notice outside the insular world of entertainment. They are the silent partners who make deals that ensure their clients stay wealthy for a very long time.
Yet this particular round of defections stunned many in Hollywood because of the breadth and the trajectory. People don't leave CAA; CAA leaves you. (Or so the thinking goes.)
A defection of this size brought back memories of the mid-1990s, when a group of agents left ICM to start their own shop, Endeavor.
Endeavor, led by the infamous Ari Emanuel and his partner Patrick Whitesell, later swallowed much-larger William Morris and is now the largest agency in town after its acquisition of IMG, a sports and fashion firm.
The group of agents leaving CAA, led by Jason Heyman and Martin Lesak, are joining an established entity. UTA is, depending on your metric, the third- or fourth-largest agency in town.
UTA's core talent representation business is robust, but it lacks the sports, music, and corporate clients that CAA and WME use to tower over all rivals. These new clients will establish UTA's dominance in comedy, an area in which it was already strong, thanks to Judd Apatow and Seth Rogen, among others.
Few salaries are publicly reported, though documents leaked by hackers revealed that Rogen earned $8.4 million for writing, directing, and starring in Sony's The Interview.
Ferrell is one of the biggest stars in Hollywood, earning millions for starring in and producing films. His latest effort, Get Hard, grossed $33.8 million last weekend while one of his biggest hits, Elf, grossed more than $220 million worldwide.
Ferrell's value to CAA stretches beyond on-screen work because the agency has a stake in Funny or Die, the comedy site Ferrell co-founded with his partners in Gary Sanchez Productions. Funny or Die last year hired investment bank Moelis & Co. to explore various strategic options, including a potential sale.
The success of Bridesmaids and The Heat cemented McCarthy as one of the leading comedic actresses. She earned $2.5 million for The Heat, according to The Hollywood Reporter, and now commands even more.
Pratt, meanwhile, earned a spot on the A-list, thanks to Marvel's Guardians of the Galaxy, which grossed $774 million. His next film is Jurassic World, a reboot of the Jurassic Park franchise.
UTA also stands to gain in the lucrative comedy touring business, in which it added a few agents. 
The gravest damage to CAA lies in perception. Losing these agents won't materially hurt CAA's business. It will still benefit in the future from deals it made for these clients.
CAA has long been insulated from such mass departures, and top agents seldom leave. When they do, the assumption is that they were forced out.
That's not the case here, though the immediate reason for the defections remains murky. Some say the agents were unhappy because of pay. Others say they wanted bigger titles.
The sudden move raises questions about why people would leave CAA, and it bolsters the image of UTA, which would like to catch up to its larger rivals. This is a small step in that direction, though sometimes the smallest steps have the biggest impact.
Correction, 11:11 a.m., April 1:  The original version of this story misstated the size of UTA
Update, 1:08 p.m., April 1: Updates with confirmation of UTA move from Chris Pratt's manager.
Before it's here, it's on the Bloomberg Terminal.
LEARN MORE