In South Carolina, Jeb Bush Says 'The Center Needs to be Rebuilt'
Obama hasn't lived up to his promise of bridging the partisan divide, he declares.
By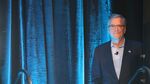 GREENVILLE, S.C.—Declaring that "the center needs to be rebuilt," likely Republican presidential candidate Jeb Bush stepped up his criticism of President Barack Obama on Tuesday, saying that the Democrat has failed to live up to his promise of being a uniter.
"It's the president's responsibility to reweave the web of civility," Bush told reporters Tuesday while visiting South Carolina, a key early state in the presidential nominating process. "And this guy does not believe it's his priority or his mission to do that."
Like his brother, George, and Obama before him, Jeb Bush is selling himself to voters as someone who can bridge the divide in Washington, where partisanship and a divided Republican Party have contributed to some of the least productive sessions of Congress.
Bush told an Upstate Chamber Coalition crowd of about 320 that he hopes to unite his party on immigration policy—the former Florida governor supports a path to legalization for many of the 11 million undocumented workers in the country. "The notion that it's always going to be this way, I reject out of hand," Bush said of the gridlock in Washington.
Partisan news shows, which make viewers "more righteous" and "less tolerant," and a lack of leadership in Washington "has allowed for these partisan divides to become overwhelming," he added. He said that relationships could be built across the political aisle to solve problems without violating principles.
Bush waited until after the event to deliver his most stinging critique of Obama: "Every chance he's had to validate his mandate, which was not that, 'I'm going to be the most hard-left president in American history.' It was was there are no blue states, no red states, only the United States," Bush said.
"He won because of that," Bush added. "And he has invalidated that every chance he's had. After every election he's not tried to develop personal relationships with people that don't completely agree with him. Our democracy has been hurt by that."
Bush, who has not officially declared himself a candidate for president, is holding campaign-style events across South Carolina on Tuesday and Wednesday. 
"You'll be seeing a lot of me," Bush told the crowd.