EA Tries Selling Video Games That Work
The developer held back big releases after a string of blunders
By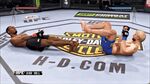 Two years ago, Electronic Arts, the second-largest U.S. video game company, ran on promises. Developers pitching a feature for a big game had to produce a cool video to win approval from the bosses. They were then left alone for months, until it was too late to fix any problems, says Ian Milham, one of the company's creative directors. He describes the philosophy as "make a trailer that promises a lot and then don't show anyone until it's perfect."
Often it wasn't. Several of EA's biggest 2013 releases, including entries in its SimCity and Battlefield franchises, were so bug-ridden on release that they crashed game servers and were essentially unplayable for days or weeks before they were fixed. EA's sports games have become Internet punch lines, thanks to videos of glitches trapping digital athletes in anatomically impossible positions.
Last year, the company tried something new—delaying games. It held back Dragon Age: Inquisition and Battlefield Hardline, two big releases due last October, to shape them up. In January, EA delayed an expansion pack for the most recent version of The Sims, and pushed back its next PGA Tour game, the first in years that won't include Tiger Woods, from March until sometime between April 1 and June 30. Dragon Age: Inquisition came out in November to rave reviews and, according to EA, record sales. The March 17 release of Battlefield Hardline will be the next test of whether EA's remedial policy is paying off.

These days, EA's bosses eschew demos in favor of rough working prototypes, says Chief Executive Officer Andrew Wilson, who took over in September 2013 amid the string of misfires. "We're not dissuaded when we don't see a pretty graphic," he says.
In January, EA reported $4.34 billion in annual revenue, a 5 percent gain from 2013, and its share price has tripled to about $55 since the ouster of Wilson's predecessor, John Riccitiello. Wilson, a longtime product chief who ran EA's sports game division, says his hands-on experience with games is an advantage. Previous heads, he says, "weren't game makers."

EA's dozen acquisitions under Riccitiello included $1 billion for social and mobile games such as Bejeweled. "In retrospect, I wish we paid less for some things," he says. But he rejects the notion that he didn't know enough about gaming, saying, "I've run studios directly for a number of years and am very familiar with game development and the development process."
EA's online and mobile division now accounts for fully half of the company's revenue. "The shift to digital, they absolutely did it under Andrew, but it was all in place under Riccitiello," says Michael Pachter, an analyst at investment firm Wedbush Securities. Aside from the game delays, the rest of Wilson's strategy looks a lot like his predecessor's. He and Chief Financial Officer Blake Jorgensen, a Riccitiello holdover, have continued the cost-cutting that Riccitiello began on his way out. The head count peaked at about 9,300 two years ago, often fluctuating depending on upcoming releases; now it's more consistently at about 8,000. Wilson and Jorgensen consolidated marketing teams and shuttered EA's used-games business.

The company is losing ground in some areas. Its pro basketball game, NBA Live 15, has been outsold since its October release by Take-Two Interactive's NBA 2K15, according to data published by researcher NPD Group. Milham, the EA creative director, says Wilson has made developers more responsive to early feedback from beta testers and social media. "We've had the information for a while, but a whole lot of times we'd go, 'Yeah, well, live and learn,' " he says.
"We're near the end of the turnaround," Wilson says. Battlefield Hardline may prove him right—or wrong. It's part of a series that's been a perpetual also-ran to No. 1 Activision Blizzard's Call of Duty franchise. The bug-ridden Battlefield 4 sold about 10 million copies at its 2013 launch; Todd Mitchell, an analyst at Brean Capital, estimates that Battlefield Hardline will notch 4.4 million. "It's very important that we show we learned from the issues with Battlefield 4," says Patrick Söderlund, executive vice president of EA Studios. "When you spend millions of dollars making a game, the game should be successful."
The bottom line: EA's revenue increased 5 percent in 2014 as the game company delayed releases to fix bugs.
Before it's here, it's on the Bloomberg Terminal.
LEARN MORE