FBI Probes Ackman Fund for Herbalife Manipulation
Patricia Hurtado and Duane D. Stanford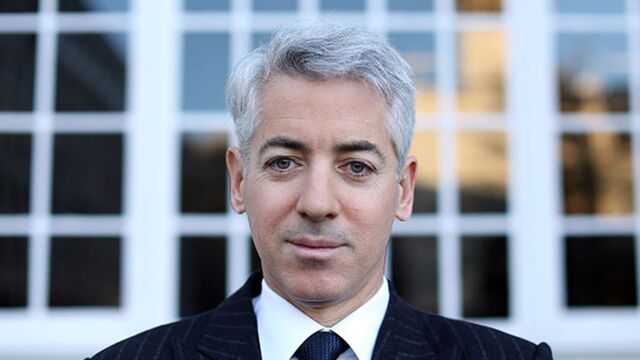 The long-running U.S. probe of Herbalife Ltd. and possible manipulation of its stock by billionaire fund manager Bill Ackman has extended to one of his firm's outside consultants, people familiar with the inquiry said.
The FBI is investigating a contractor hired by Ackman's Pershing Square Capital Management LP and whether false statements were made to regulators, said two people familiar with the matter. Ackman and his firm haven't been served with a subpoena, one of the people said.
U.S. prosecutors in New York, the FBI and the Federal Trade Commission have been looking into the dietary supplement maker's marketing practices. Ackman accused Herbalife of misleading distributors, misrepresenting sales and selling a commodity product at inflated prices. His fund bet $1 billion against Herbalife's shares.
Ackman Friday said he was aware some of his contractors were contacted by the FBI in connection with his firm's investment against Herbalife.
"A handful of the people that have been hired, that work for them, have been interviewed by the FBI," Ackman said in an interview on CNBC. "I was aware that representatives of Global Strategy Group had received subpoenas from the Department of Justice and that had given interviews."
No Target
Global Strategy Group, a government relations firm working for Pershing Square, said Friday in an e-mailed statement that it's cooperated with the U.S. and isn't a target of the probe.
"GSG has never made false statements about Herbalife," Matt Canter, a senior vice president at Global Strategy, said.
Herbalife has lost about half its value over the past year, hurt by the FTC investigation. Ackman claims Herbalife's reliance on independent distributors for its nutrition products constitutes an illegal pyramid scheme.
While Herbalife has repeatedly denied the allegation, the probe has added pressure on the business to adopt more conservative sales practices.
Jim Margolin, a spokesman for Manhattan U.S. Attorney Preet Bharara, declined to comment on whether there was a probe. Chris Sinos, a Federal Bureau of Investigation spokesman, also declined to comment on it.
'Pervasive Victimization'
Herbalife's business can't survive, Pershing Square said in an e-mailed statement. More than 1,000 U.S. victims have come forward, it claimed.
"We are proud of our work over the past two years exposing the pervasive victimization by Herbalife of millions of people and would welcome any scrutiny of those efforts," the fund said. "We have been completely transparent about our position and our research, and we have acted lawfully in every respect."
Herbalife has spent more than a year denying Ackman's accusations. In that time, the company has won allies including billionaire Carl Icahn, who has become its largest shareholder.
Herbalife said Thursday in a statement it was confident in the strong fundamentals of its business model.
"Ackman has a $1 billion bet against Herbalife and a direct financial interest in hurting our company," Alan Hoffman, a spokesman for the Los Angeles-based company, said in the statement. "For more than two years, he has spent over $75 million orchestrating a false and fabricated attack against Herbalife, all in an effort to enrich himself."
Before it's here, it's on the Bloomberg Terminal.
LEARN MORE