One Hot List You Don't Want to Be On
A U.S. government report names names in the business of fakes
By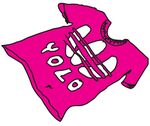 Michael Froman, the U.S. Trade Representative, released on March 5 the "notorious markets" list, a global name-and-shame exercise designed to identify centers for counterfeit goods and big-time dealers in everything fake, from jeans to car parts, as well as digital pirates who illegally peddle copyrighted music and video. The USTR has published the report annually for five years and says it's paying off. "We have seen businesses that resisted change for years turn the corner toward legitimate commerce," says Robert Holleyman, the deputy trade representative.
While the notorious markets deal mostly in consumer goods, a substantial number operate virtually. An example is 4shared.com, which streams and downloads pirated media, the USTR says. Froman's team thinks 4shared is based in the British Virgin Islands, but can't be sure. All they know is that U.S. recording executives have complained loudly about the site. Other listed purveyors of streaming piracy are in China, Russia, Poland, and the U.K. One may even operate out of Canada.
Companies can get off. In 2011, Taobao, a thriving Chinese online marketplace, and its parent, Alibaba Group, were deemed notorious. Alibaba was three years away from executing its record $25 billion initial public offering. Aware that a reputation for tolerating piracy would disrupt its access to U.S. capital markets, the company began removing counterfeit goods from Taobao and kicking suspect sellers off the site. With the aid of the USTR's former general counsel, James Mendenhall, Alibaba got off the list in 2012. At the time he was a registered lobbyist for Alibaba, and he still is.

The U.S. government continues to watch Alibaba closely. The report took note of China's own enforcement efforts against Alibaba and Taobao: The USTR "is concerned about these developments but does not relist Alibaba/Taobao at this time." Alibaba didn't return calls for comment, but in an October letter to the USTR it said it had "pledged to expedite" the processing of requests to shut down piracy.
China's Xunlei.com, a provider of download and video playback services, may be this year's biggest winner, having been cleared because of its efforts to remove unlicensed content and to negotiate agreements with copyright holders. Russia's VKontakte.com, a social networking site that the USTR says has hosted pirated content, appealed in vain to be removed from the list, according to the agency.
Ukraine saw a rise in the number of online sites that operate in the shadows. In Latin America, Ciudad del Este in Paraguay has been the location for a market used for 15 years by organized crime as a hub for traffic in counterfeit goods. Froman's report cited recent attempts by the city to create a "legitimate marketplace," but added that "sustained enforcements efforts" need to continue.
This year's report highlights for the first time Internet domain registrars as an industry that requires scrutiny. Registrars, which reserve and manage a particular Web address for a fee, are supposed to act when notified of illicit activity on sites using their domains. According to the USTR, "Some registrars apparently even advertise to the online community that they will not take action against illicit activity."
One nation looms large. China is the "primary source of counterfeit products," according to the trade representative, and Chinese-linked companies manage the wholesale and retail distribution of pirated software, music, and movies. Says the report: "Worldwide, from the Americas, to Africa, to Eastern Europe, and in Southeast Asia, Chinese-origin counterfeit goods find their way into marketplaces, businesses, and homes."
The bottom line: A company can stay on the notorious markets list for years but can get off by honoring intellectual-property rights.
Before it's here, it's on the Bloomberg Terminal.
LEARN MORE