Netanyahu Gets AIPAC Support for Congressional Speech
His planned congressional speech may have divided the country and angered the White House, but it's being cheered loudly at this conference.
By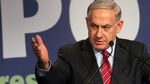 Israeli Prime Minister Benjamin Netanyahu's planned address before Congress may have divided the country and angered the White House, but it's being cheered loudly at the American Israel Public Affairs Committee conference.
Coming just two weeks before the elections in Israel and one month from a March 31 deadline for nuclear negotiations with Iran, Netanyahu's speech is causing a political rift, with 48 percent of registered U.S. voters surveyed in a new NBC/Wall Street Journal poll saying congressional Republicans should not have invited the Israeli prime minister without giving President Obama advance notice. 
But at the Walter E. Washington Convention Center, 16,000 supporters of Israel gathered on Sunday for the start of the AIPAC convention where many voiced strong support for Netanyahu's speech, as well as frustration with Obama, who most believe is giving Iran too much legitimacy, trust and wiggle room to keep going with ambitions for a nuclear weapon.
"I wish a lot of people could understand where he's coming from," Sam Fishman, 20, said of Netanyahu. "A lot of people don't understand, Israel as a country is receiving death threats. You can't blame him for trying to protect his people."  
Fishman's father, Evan, a financial adviser from Atlanta, was more pointed. "Obama is a total—" he began. "Iran views him as weak because he's proven to be weak."
As the conference opened on Sunday morning, attendees stood for a performance of the U.S. national anthem, and remained on their feet, their voices rising to sing along with HaTikvah, Israel's national anthem.
"It's mystifying," Morene Dunn, a grandmother of nine from Chicago, said of the controversy over Netanyahu's speech. "The media is just creating this turmoil. Do the American people care? It shouldn't be an issue. They don't talk about how Obama has insulted Netanyahu." She said she's increasingly concerned about "the deterioration of support for Israel in the whole world and even the United States."
Iran, and the threat its nuclear ambitions could pose to Israel's existence, was the number one issue on the agenda as the conference opened. U.S. Senators Lindsey Graham, a South Carolina Republican, and Ben Cardin, a Maryland Democrat, both strong Israel supporters and Iran critics, appeared on stage together to convey the bipartisan support for pro-Israel policy in the U.S. Congress. Graham said Congress should be able to debate and vote on any Iran deal. "A bad deal is a nightmare," he said.
Cardin said the way Netanyahu's invitation to speak to Congress was extended was not as it should have been, but told the audience that there was a larger issue. "Don't lose focus. The bad guy is Iran," Cardin said. "We can never allow Israel to become a political wedge issue." 
To be sure, Iran was not the only issue on people's minds. Several attendees said they still care about the Palestinian peace process and are increasingly concerned about the gains of the anti-Israel BDS movement (boycotts, divestment and sanctions) not just on college campuses but in governments including the European Union. Dozens of breakout sessions at the conference also touched on an array of topics: Israel's craft brewery industry, evangelical Christians, water resources in the desert, U.S.-Israel cyber-security cooperation, female entrepreneurs, falling oil prices, the future of Jordan and Egypt, and those upcoming Israeli elections. 
Netanyahu is set to speak to AIPAC on Monday morning, and to Congress the next day at House Speaker John Boehner's invitation. The latter address, which was not set up in consultation with the White House as is tradition when foreign leaders visit, has rankled the Obama administration. In the past, Obama has invited Netanyahu to the White House when he's here; this time, he did not, arguing that U.S. policy prohibits such a meeting with a world leader so close a foreign election. "I think that's inappropriate, and that's true with some of our closest allies," Obama told CNN's Fareed Zakaria in January. 
Top AIPAC officials acknowledge that Boehner's invitation and Netanyahu's handling of the matter have ruffled feathers. AIPAC CEO Howard Kohr said it had caused "a great deal of upset" but that tensions do not amount to a crisis and "frankly it's up to us to not let it become a crisis." Kohr said Netanyahu's Congressional address will be "an important speech" about "the most significant issue" and "we hope and urge members of Congress to be there to hear what he has to say."
Some AIPAC attendees worry Netanyahu's move will backfire. "We view this with a lot of mixed emotion," said Robert Shalwitz of Columbus, Ohio, who is a political support of Obama. He says the president "has been an extraordinary supporter of Israel. Netanyahu has complicated what is already an extremely complicated negotiation. This is an incredibly sensitive moment."
The Obama administration has been seeking to reach a deal with Iran that would prevent it from enriching uranium that could be used in a nuclear weapon. Netanyahu vehemently opposes the current framework for negotiations, arguing that Tehran cannot be trusted.
CORRECTION: An earlier version of this story misstated the full name of the American Israel Public Affairs Committee.