After Rough February, Chris Christie Seeks Smoother March
Terrence Dopp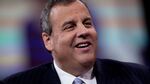 March can't come soon enough for Chris Christie.
New Jersey's Republican governor, who's considering a run for president, began February with an England trip derailed by a comment about vaccines. Things went downhill from there, as news outlets reported donors queuing up behind Jeb Bush, New Jersey allies faced fresh scandals and the New York Times detailed his lavish travel on other peoples' tabs.
Four years ago, Christie told party leaders and business executives he wasn't ready for the White House when they asked him to run. This month, he has been laboring to dispel that idea as the stories kept him on defense and other candidates lined up backers and wealthy patrons.
"It's bad in terms of the invisible primary -- the race to pick up staffers, get support from activists and to lock up the donors," said Ford O'Connell, who oversaw rural voter outreach for John McCain's 2008 primary campaign. "You don't want everything coming down at you all at once. He's not controlling his ability to get the bad things out of the way."
Christie, 52, hit back this week, proposing long-awaited fixes for New Jersey's underfunded pension system, holding his first town-hall meeting in six months and bashing the Times and Bush before an audience of conservative Republicans. He begins March with trips to California and Florida, whose electoral votes are coveted in presidential races.
Pork King
After another town hall back home March 4, he'll travel to Iowa, which will host the first caucus. He and 11 other potential 2016 candidates will attend a March 7 summit hosted by Bruce Rastetter, the pork king of Des Moines.
Christie had the support of 4 percent of likely participants in Iowa's Republican presidential caucuses next year, according to a Quinnipiac University poll released Feb. 25. That put him in a three-way tie for sixth place. When asked which candidate they definitely wouldn't support, Christie and Bush were named the most, with 26 percent each.
Bush, a former Florida governor and brother and son of former presidents, kicked off the 2016 race in December by saying that he's actively exploring a run. Bush advisers set a goal of raising $100 million by the end of March, threatening to lock up the donor field and bolstering his standing.
England Trip
Christie, urged by supporters to jump into the race, formed a political action committee in January that will allow him to travel the U.S. and increase his visibility. On Feb. 1, he headed to the U.K. for a three-day trip to meet political and business leaders, talk trade and take in sporting events.
That trip ended up being marked by Christie's remarks about parents needing "some measure of choice" on childhood immunizations, canceled press appearances and Brits who didn't recognize him or made fun of his weight.
Christie retreated from the press after The New York Times reported on him attending parties in the desert with rock star Bono that were paid for by the king of Jordan. The governor also took criticism for sitting in the luxury box of Dallas Cowboys owner Jerry Jones, who had a stake in a company doing business with the Port Authority of New York and New Jersey.
The Times also reported Feb. 19 that Woody Johnson, owner of the New York Jets and a top fundraiser for 2012 Republican nominee Mitt Romney, will back Bush.
"This is about money, and that's going to Jeb Bush," said Julian Zelizer, who teaches history and public affairs at Princeton University. "These kinds of stories can have a cascading effect. One right after another starts raising a lot of questions about candidates -- to donors in addition to voters."
Budget, Curbs
After the buffeting, Christie returned to New Jersey on Tuesday to unveil a $33.8 billion budget without a tax increase and a plan for curbing employee pension and benefit costs that have plagued him since taking office in 2010.
On Wednesday he held his 128th town-hall meeting since becoming governor, resurrecting the gatherings that helped him earn record approval ratings during his first term.
Those have dropped to record lows in New Jersey after a year plagued by a traffic scandal, a lagging economic recovery and a record eight credit-rating downgrades.
In his monthly "Ask the Governor" radio program on Feb. 25, Christie tried to dispel the cloud over his head. The vaccine story? Ginned up by national reporters to "justify their airfare." The Times' travel piece? A rehash of an old story, and all trips were cleared by an ethics officer, he said.
Reports of donor flights? Not a problem this early in the process, he said.
No Worries
"I'll be just fine," Christie said during the one-hour program. "Put it this way -- no one out there should be worrying about me."
During an on-stage interview the next day with radio host Laura Ingraham at the Conservative Political Action Conference in National Harbor, Maryland, Christie blasted the "liberal media." When asked whether he could overcome Bush's fundraising lead and the power of his name, Christie said he liked his chances.
"If elites in Washington who make backroom deals decide who the president is going to be, then he is definitely the frontrunner," Christie said. "If the people of the United States pick the next president of the United States and they want someone who looks them in the eye, connects with them and is one of them, I'll do OK if I run."
O'Connell, the McCain veteran, said that in 2008 the U.S. senator from Arizona was trailing and seemingly shut out of the money race but sealed up the nomination late in the process.
Christie is "hanging on by a thread, and he's lost a lot of luster, but given the fact that anything can happen in a Republican primary, it means he isn't dead," O'Connell said. "What Christie has going for him is that he's the best retail politician of the bunch when he's on the stump. And he has ambition."