Campbell Soup Struggles With Role as Carrot Farmer Amid Drought
Craig Giammona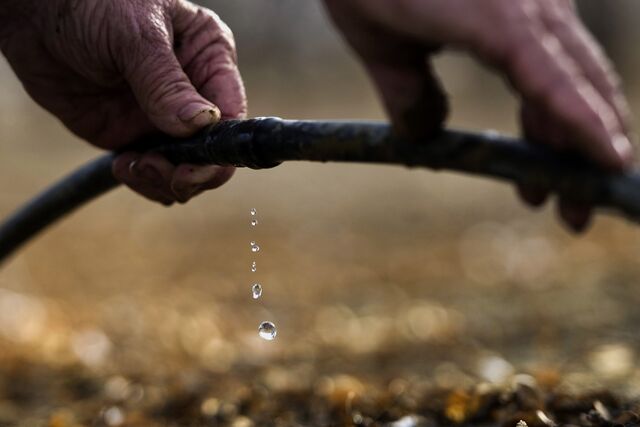 Carrot farming is proving to be a tough job for Campbell Soup Co.
The soup giant, which acquired a carrot business as part of its 2012 purchase of Bolthouse Farms, is struggling with extreme weather in California, the crops' main growing region. The conditions -- first drought, then intense rains -- contributed to a 28 percent decline in the division's profit last quarter.
California's record-setting drought has forced Campbell to shift harvesting to farms that weren't as hard hit, as well as increasing land and water costs. In December, a series of rainstorms struck the state. While they didn't end the drought, they damaged the crops.
"We went from that to four rain events within a 10-day period, which also cost us on the carrot side," Anthony DiSilvestro, the company's chief financial officer, said on a call with analysts Wednesday. "Both of those situations have impacted our business."
Campbell, which has been selling canned tomato soup since 1895, purchased Bolthouse Farms for about $1.55 billion to bolster its beverage business. In addition to selling juices and smoothies, Bolthouse offers salad dressing and bags of carrots. The carrot-growing operations are currently the only farms run by Campbell, though it has raised tomatoes and mushrooms in the past.
Campbell's total sales fell 2.1 percent in the fiscal second quarter, which ended Feb. 1. Earnings per share slipped 13 percent to 66 cents, excluding some items. Earnings for Campbell's Bolthouse and Foodservice business, which accounted for about 16 percent of the company's revenue in the quarter, fell to $26 million, the Camden, New Jersey-based company said.
Campbell has shifted some carrot production from Washington state to central California, its main growing region, because of higher freight costs. The drought, now in its third year, then forced harvesting to move farther south, according to Carla Burigatto, a company spokeswoman.
"We've been watching the potential impact of the drought and the weather for some time, across our operations," she said.
Before it's here, it's on the Bloomberg Terminal.
LEARN MORE