Mandy Grunwald, Once and Future Clinton Consultant, Is a Pop Culture Archetype
A model for the tough female ad-makers in "Primary Colors" and "The West Wing" joins Hillary Clinton's prospective campaign.
By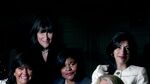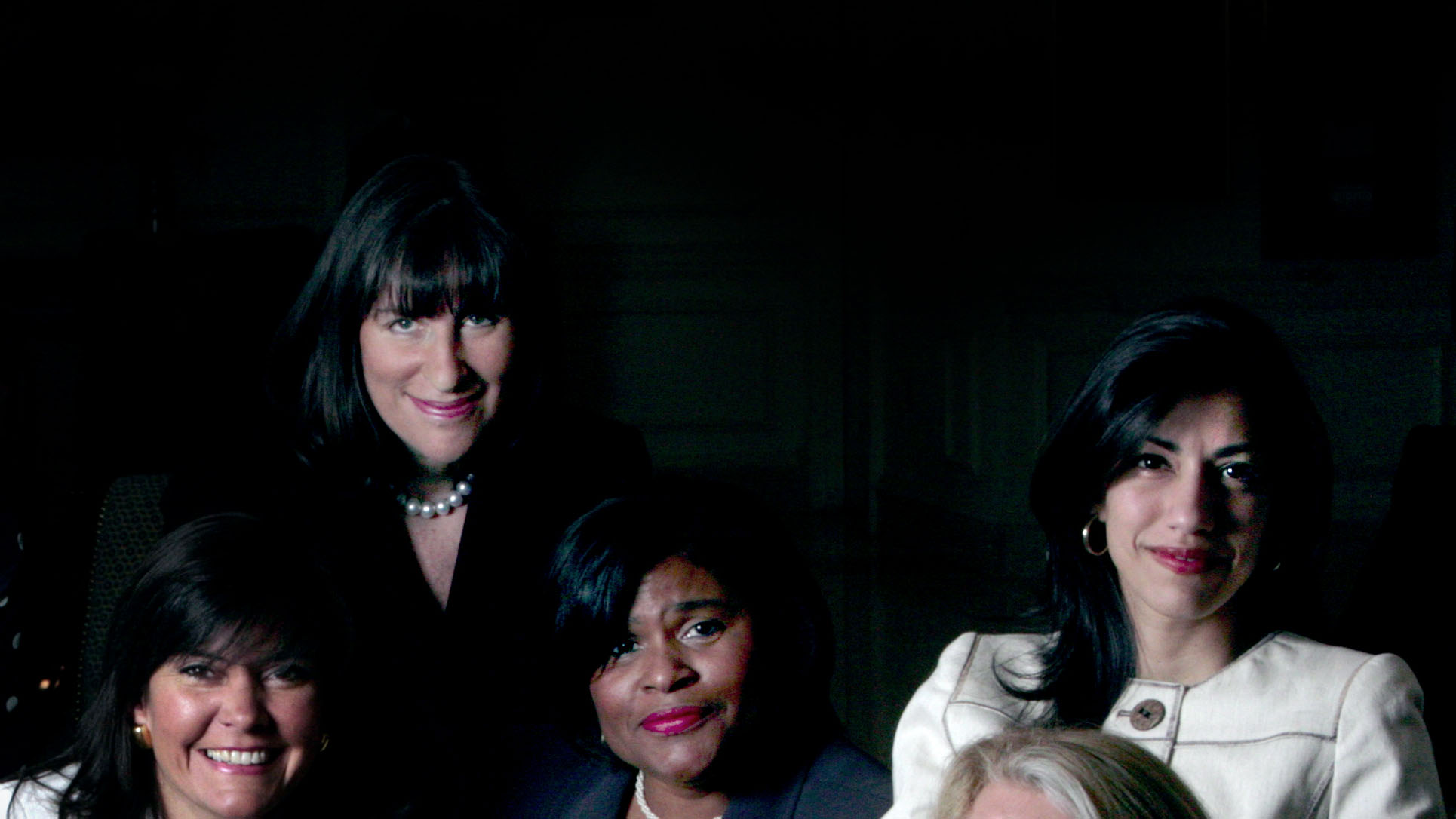 The New York Times reported Friday that Mandy Grunwald is expected to join Hillary Clinton's still-unofficial presidential campaign, as a senior advisor for communications. Grunwald has been working for another formidable female politician, as a top strategist to Sen. Elizabeth Warren of Massachussetts. With this move, Grunwald becomes yet another link between Clinton 2016 and Clinton 1992.  
When Grunwald was a girl, on the Upper East Side and Martha's Vineyard, she used to make place cards to show Barbara Walters and Mike Wallace where to sit at the dinner table. Her father, Henry Grunwald, was the editor of Time magazine, and this was the kind of company he kept. "It actually was a great childhood for what I'm doing," she said, in 1999, "because nobody intimidates you." That's a useful character trait if you're a communications consultant, especially if your job involves consulting for a Clinton—or, as Grunwald has, both. 
It is an understatement to say that Grunwald is famously tough. Her sister, Lisa, a novelist, once described her as "Older. Braver. Taller. Meaner. Stronger." Grunwald's reputation among political reporters is part ingenue and part dragon lady: untouchable, ferocious, whichever the lens. Hillary must hope that'll rub off.
After graduating from college, Grunwald got a job at Sawyer Miller, a New York political consulting and strategic communications firm. Then she joined Bill Clinton's 1992 presidential campaign, as director of advertising. (Jim Margolis, who is expected to run Hillary's advertising operation, is another veteran of Bill '92.) The strategist Paul Begala described her, then, as "the only Harvard-educated, genius level IQ I know who enjoys reading People magazine. I mean, I don't care about Sally Fields' eating disorder. But Mandy reads all of it."
Grunwald used her pop predilections to help put a glamorous sheen on her Arkansas charge, pushing him to play his saxophone on Arsenio, among other campaign moments. She was a midwife of "The Man From Hope," the short biographical film that, along with the charisma candidate, headlined the 1992 Democratic National Convention. It showed a high-school aged Clinton, a delegate to Boys Nation, meeting President Kennedy in the White House Rose Garden.
That same year, Grunwald went on "Nightline" to defend Clinton, who was facing accusations from Gennifer Flowers. Ted Koppel told her, "You've done a very effective job of putting me on the defensive." Begala observed, "in her calm, low voice and her upper-class pearls, she just cut Koppel's throat." It was all offensive; another time, she helped Clinton frame an interview with Koppel by saying to him, "You know, governor, it seems to me that the only two times you've been invited on 'Nightline' was to talk about a woman you never slept with and a draft you never dodged." Her zinger was the night's lasting sound bite.
Despite her loyalty, after the failure of health care reform, and after the Republicans took over Congress, Bill Clinton pushed her out. But Hillary kept her close. She threw Grunwald a baby shower, at the White House. And then a couple of years later, Grunwald advised Hillary on her 2000 Senate campaign. Hillary won.
Grunwald is said to be the inspiration for the character Dr. Madeline "Mandy" Hampton in The West Wing, a savvy, shrewd media and politics consultant who loves fast cars and clashes with White House Deputy Chief of Staff Josh Lyman, a former flame. The actress who played her, Moira Kelly, described Mandy (the character): "She's a fighter in a difficult business and has a lot of strength." But Mandy Hampton got cut after the "West Wing"'s maiden season.
A character in Primary Colors, the political roman à clef published by an anonymous author in January 1996, also reminded many of Grunwald: Daisy Green, the campaign media advisor. Primary Colors had alarming insight, not to mention access, into the Clinton sphere, and a good many suspected that Lisa Grunwald may have written it, with input from her older sister. But Donald Foster, a Vassar professor high off proving that a little-known funeral elegy "must have been written by Shakespeare," thought it "not very likely" that the book was written by a woman. Writing for New York magazine that February, he said there were only "two kinds of females" in the book: "bitches and bimbos." This didn't totally square with the fact that perhaps the most sympathetic character in the book is a woman: Daisy.
In a sidebar to Foster's article, Jacob Weisberg wrote that Grunwald "is not, shall we say, universally beloved. Most people found it so strange to read a flattering portrayal of her—in a vicious satire, no less" that they figured her sister Lisa was the story-crafter.  But, Weisberg writes, ascribing authorship to the reporter Joe Klein, as well as the male-author tendencies, "resolves this problem. He and Grunwald are close friends."
That July, Klein finally admitted that he was Anonymous. He wrote a new afterword to the book, and noted that Daisy Green "had the same job Mandy Grunwald filled in the Clinton campaign but who wasn't Mandy at all." But Klein came to explain the book as the product, in part, of conversations with Grunwald: the two "often talked about the lameness" of political fiction. No one, he wrote, "had ever captured the intensity, velocity, and insanity of political campaigns in the television age, and so I decided to give it a try."
In the film version, Maura Tierney played Daisy, that protector of Southern Governor Jack Stanton, Clinton à la John Travolta. Tierney's Daisy is a sassy, no-nonsense, ever-present figure, wearing overalls on the campaign couch. She yells, crumples, and claps at the TV, or she stands nonchalant when Stanton emerges, tie untied, shirt unbuttoned, from a hotel room with Allison Janney (another West Wing star). Daisy knows when to look away. But she's got a feminist edge to her, too: When a fellow staffer asks her to fetch this or that thing, she replies, tartly, "only if you pinch my cheeks and call me sugar."
In one scene, Daisy sits with other campaign strategists on a bed, worried about how to avoid—and control—spin. One guy seems ready to give up. But Daisy says: "Well, all right then, let's just quit. If everyone's gonna take a bite out of him and we're not gonna say anything, let's just go work for someone we're not too chickenshit to protect."
In Klein's afterword he writes that, before he came out as the author, Grunwald asked him if he had "read this book that people are saying you wrote." Rather than reply directly, Klein pinged the question right back at her. He wrote that he and Grunwald were so close that she "assumed I would have told her if I'd actually written it." She does seem like a woman who's usually in the know.