Ben Carson Can't Explain Rand Paul's Vaccine Stance
The retired neurosurgeon did his best, but came away with more questions than answers.
By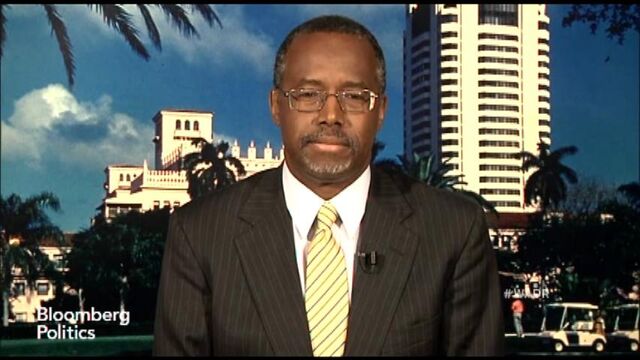 In an interview with Bloomberg TV's "With All Due Respect," Ben Carson, a former neurosurgeon and potential 2016 candidate, said parents who do not vaccinate their children are "selfish," comparing them to secondhand smokers.
But Carson balked at commenting directly on comments made by Kentucky Senator Rand Paul that vaccines could lead to mental disorders, saying only that he has not encountered such cases during his medical career and that "even doctors are entitled to their own opinions."
"There have been many stories like that that have circulated," he said. "Have I ever encountered one? No."
Carson added, "I think there probably are people who may make a correlation where one does not exist and then that sort of ignites and catches fire and spreads and that's probably the source of those things," he told Bloomberg Politics managing editors John Heilemann and Mark Halperin. "I am not aware of scientific evidence of a direct correlation."