Addiction Treatment Goes Public: AAC's Recovery-Center Empire
By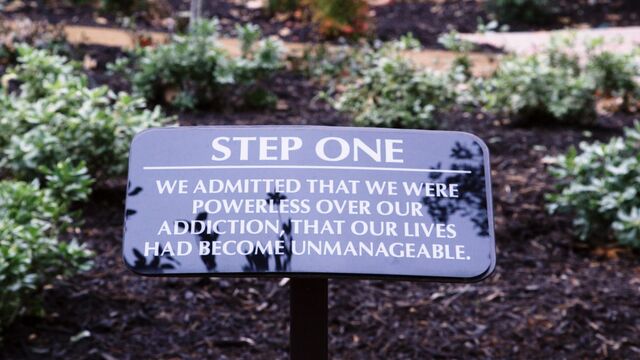 Late one afternoon in September 2013, Jeremiah Jackson stopped in at his drug dealer's house to pick up heroin. While waiting around, he checked his voice mail and found a message from American Addiction Centers, a chain of drug and alcohol treatment clinics. An unfamiliar voice said, "Jeremiah, the game is up. It's time for you to get help." Jackson just laughed. "It struck me as humorous at first," he says.
A 28-year-old college dropout, Jackson had been getting calls from American Addiction Centers for more than a month. His mother had passed his name along to several representatives at the company, and they'd call twice a week offering help. The calls were "a buzz kill," as he puts it, but he sometimes picked up and listened, because he was lonely, he admits, and knew deep down that he had a problem. He'd moved back in with his parents in Sequim, Wash., after losing his girlfriend and apartment but was doing his best to avoid everyone. "It was a horrible year. It was just me, my dealer, and my bathroom," he recalls. Still, he would end each conversation with AAC by saying he wasn't interested.
This time was different. Two days earlier, Jackson had almost overdosed on heroin and methamphetamines in a Walmart parking lot. "I woke up on one of those green electrical boxes, and there were all these ambulances and police cars," he says. "They'd responded to reports of someone screaming. I guess it was me. I had no idea how I got there. … All I had on were my boxers and my shoes. The rest of my stuff was strewn across the parking lot. I was white as a ghost and freezing."
With that memory still raw, Jackson drove home from his dealer's place, shut himself into his room, and listened to the latest voice message several more times. "They let me know they cared," he says. They also noted that he'd be covered by his insurance. When his mom got home that night, he told her he was ready to do whatever it took to get and stay clean. Days later, Jackson shot up one last time and boarded a plane to Dallas, where he was met at the airport by an AAC representative holding a sign with his name.
American Addiction Centers, founded in 2011 and based in Brentwood, Tenn., is run by Michael Cartwright, a former drug addict and alcoholic who says he's been sober for 23 years. The company owns eight facilities in six states and treats about 5,000 patients annually. In 2013 its revenue was $116 million, up from $28 million in 2011. Last October, analysts say, it became the first business focused solely on addiction treatment to go public, raising $75 million in an IPO. AAC is currently valued at about $588 million. So far, investing in some of society's most troubled members seems to be paying off: Since October the company's stock price has almost doubled, from $15 to $28.

 "There's a lot of opportunity in substance abuse," says Paula Torch, senior research analyst for Avondale Partners, a Nashville-based firm that underwrote the IPO. There are more addicts than beds in treatment centers, she explains, and the industry is highly fragmented, made up largely of outpatient services and mom and pop operations. The market, meanwhile, is estimated to be worth $35 billion, and while almost 23 million Americans suffer from addiction, only about 4.1 million receive treatment each year, according to 2013 data from the U.S. Substance Abuse and Mental Health Services Administration. (The agency says more than 98 percent of those who don't get treatment think they don't need it.) In going public, AAC says it hopes to tap that market, fund a nationwide expansion, introduce a consistent standard of care, and create "a national brand" serving all segments of the population.
Drawing on data from IBISWorld, the company's IPO underwriters estimate there are 8,100 substance-abuse treatment enterprises across America, operating 16,700 clinics and centers. These include famous nonprofits such as the Hazelden Betty Ford Foundation, as well as Narconon International, an addiction treatment organization with ties to the Church of Scientology. At the very high end, Malibu centers like Promises and Cliffside charge the Lindsay Lohans of the world as much as $112,000 per month out-of-pocket for spa-like accommodations and services.
The biggest industry player by far, CRC Health Group says it serves 40,000 patients per day at more than 100 facilities. That's only about a 2 percent market share; in addition to addiction, CRC treats a range of other disorders, including Asperger syndrome and anorexia. In October international behavioral-health-care giant Acadia Healthcare said it would acquire CRC for $1.2 billion.
Treating substance abuse isn't like other businesses. The clients, by nature, are at a high risk of injury and death, which might expose the business to lawsuits and bad press; addiction treatment is not well understood; and insurance coverage is subject to regulatory changes. Plus, every successful outcome means losing a customer.
American Addiction Centers' facilities are upscale, though hardly over-the-top luxurious. They cater to people with solid out-of-network insurance coverage. Each client pays about $800 per day, or $24,000 per month, roughly 90 percent of which is covered by insurance providers, according to Cartwright. The company's profit margin, he says, is about 15 percent. Each facility has doctors and psychologists with expertise in substance abuse, and most have an on-site pharmacy. The company also has its own laboratory in Nashville. The centers, which have a staff-to-patient ratio slightly bigger than 1 to 1, also treat concurrent psychological issues, because as many as 90 percent of AAC's patients have mental-health disorders, Cartwright says.

 A comfortable environment is important for recovery, he adds, scoffing at what he calls widespread critiques that treatment centers, both luxury and lower-end, charge too much and spend too much on looks. "No one would question that, if my grandmother had cancer, that we would treat her in a beautiful facility with good-quality linens and good-quality food," he says. "Yet a drug-and-alcohol person you put on a cot in the local mission, and that's quality care? I do still think that there's a prejudice around this being a moral issue vs. a disease."
Cartwright guarantees that a patient who checks in for 90 days can come back for free if he relapses. "We were involved in 15 different federally funded research studies, and the common theme that we kept coming back to, over and over and over, is that the best predictor of outcome is length of stay," Cartwright says. Six months or longer is even better, according to officials with Columbia University's National Center on Addiction and Substance Abuse. If insurance won't cover 90 days, Cartwright suggests a patient check into a cheaper facility. "Look, I personally think it's more important that you get longer-term treatment than it is you come to me." He argues that insurance companies may actually save money in the long run by covering one 90-day stay with a good outcome, rather than repeated 30-day stays for a patient who's likely to relapse again and again.
 
Jeremiah Jackson has struggled with drugs since the age of 18. Before his mother found American Addiction Centers, he'd been through five inpatient rehab facilities and several outpatient programs. Each time, within a month, he'd gone back to drugs. Even aversion therapy, designed to make addicts associate using with extreme nausea and pain, didn't work. "I stayed sober for probably a week," he says.
In Dallas, Jackson checked into the Greenhouse branch of AAC. His family chose it mostly because it has two pools, and Jackson loves to swim. It was formerly a spa opened in 1965 by Stanley Marcus, an early Neiman Marcus president, to serve the likes of Grace Kelly and Lady Bird Johnson. Despite its glitzy past, the 130-bed center, which cost about $15 million to buy, renovate, and expand, has the corporate feel of a midrange hotel. Throughout the campus, tired-looking men and women are kept on a strict schedule. They exercise, take cigarette breaks, watch television, meet with doctors, and attend individual and group therapy. In the front yard, which faces an auto body shop across the street, there's a "12-step garden," where patients can walk through 12 stations, each with a sign espousing one core tenet of Alcoholics Anonymous's recovery guidelines.

After suffering through detox under constant monitoring by doctors—"It's extremely painful," Jackson says. "It's, like, in your bones and every part of your skin"—he began swimming twice a day, gaining back weight, and working with staff to formulate a strategy to stay drug-free once he re-entered the world. Now 17 months sober, he's stayed in Texas to make a clean break from his life in Washington. He lives in an Oxford sober living house and helps oversee other recovering addicts. He does seasonal work at Ace Hardware and is applying to colleges, where he hopes to learn audio engineering. "My relationship with my family now is awesome," Jackson says. After his father had a stroke, he was able to help. "That was a huge deal for me. Instead of me being another problem to add to, you know, my family's situation, I was able to be supportive of my mom and my sister. You know, be there for them."
 
 
At 46, Cartwright is chipper, with a Tennessee accent and the sparkly, welcoming eyes of a Bible Belt minister. He says he started experimenting with alcohol and illegal substances in middle school; later he flunked out of college twice, spent a couple of days in jail, and almost overdosed. At 22 he was living out of a "rattletrap automobile" and struggling with psychosis, which he says runs in his family. Pat McDonnell, a developer of shopping malls and office buildings, met Cartwright during that time and became his first Alcoholics Anonymous sponsor. "I think he'd been sober for a little over six months," McDonnell says. "He was a very clean-cut young man, determined to change his life. He comes from a good family, but they'd told him, 'Next time you go back to school, you're going to do it on your own nickel.' "
With the help of his grandmother, new friends, AA, and Narcotics Anonymous, Cartwright finally got sober on Oct. 5, 1991. He lived with McDonnell for a time before getting a job and his own apartment, and apparently spent many nights studying how his friend managed his enterprise. "In retrospect, I should have known he'd go into business," McDonnell says. "All I was hoping he'd do was have a good life."
These days, Cartwright, who flies between his centers on his own private jet, says his biggest vice is drinking Red Bull energy drinks—as many as three a day—and eating too much. "I've always been a little pudgy," he admits. But he's working on that: One of American Addiction Centers' facilities, FitRX, in Brentwood, focuses on food addiction. In 2012, Cartwright published Believable Hope: Five Essential Elements to Beat Any Addiction. His five tenets—including visualizing the life you want and surrounding yourself with winners—turn up as five stars in the company logo.

Since getting clean, Cartwright has worked in almost all branches of the industry, starting as an inner-city case worker earning $16,000 a year, he says. Together with his wife, Tina, who runs the in-house billing department for AAC, he's founded everything from halfway houses to the Canyon, a luxury private treatment center in Malibu. The couple has built and sold three health-care businesses and made, by Cartwright's own accounting, "tens of millions of dollars." The last venture, another drug-and-alcohol-addiction treatment business called Foundations Recovery Network, was sold to a private equity firm in 2007 for $22 million, he says. In 2011 he earned more when it sold again. Cartwright maintains that running a profitable operation is the best way to help people. "An early mentor told me, 'You have two choices: You can learn to run this as a business and do this for the next 20 years, or we can pack up,' " he says. "I didn't want to pack up."
"On our IPO roadshow, a lot of people asked, why haven't other companies [gone public]?" he says. "The truth is, I don't know. … Why didn't hospitals go public before the '70s and '80s? Why didn't elder-care companies?" Part of the holdup, Cartwright says, has been the widespread misperception that addiction is a moral problem rather than a disease. Samuel Ball, president and chief executive of the National Center on Addiction and Substance Abuse, says research concludes that addiction is likely equal parts biological and environmental.
New federal and state laws are improving addicts' treatment options. In 2008, Congress passed the Mental Health Parity and Addiction Equity Act, which requires health plans to provide the same dollar limits for mental-health benefits as for medical and surgical benefits. Obamacare also lets kids stay on their parents' insurance longer, which is having a significant impact on the substance-abuse industry, as many addicts seeking treatment are men in their 20s.
American Addiction Centers spends more than $7 million on marketing each year. Its call center employs 50 people who take about 20,000 calls a month from past and prospective clients. "It's people looking for help, people calling in saying they might have a problem, people who formerly came to us and are wanting to reach back out to our alumni association," Cartwright says. Only 2 percent of callers are admitted to AAC facilities, because of insurance and accommodation issues. The rest are directed to other centers and resources for finding care, such as the government's Substance Abuse and Mental Health Services Administration's treatment locator. Investors, naturally, hope to capture a higher percentage of those callers.
The call center employees, many of whom are former addicts, also reach out to people like Jackson, encouraging them to seek help. "The people we're serving, they die if they don't get into treatment. They're literally one step away," Cartwright says. "I've had call center reps spend six months trying to convince somebody to get the help they need, whether it's with us or not."
Television ads also prove effective. Rachel Booher, a tall, blond 26-year-old from Baltimore who started taking drugs at age 12, hit rock bottom in 2013. "I was arrested for selling drugs. I did things I'm not proud of. I lost family and friends and jobs," she recalls. "And then I found the needle, and that's when I gave up everything else. … I lost a child, and I did not see a future." One day she picked up the phone and called AAC, because she'd seen their ads on television. They admitted her to the Las Vegas facility, Desert Hope, where insurance covered her stay of 40 days. Booher now lives in a Nashville halfway house, has been clean for more than 16 months, and works a full-time job at O'Reilly Auto Parts. "I've learned that I like to paint," she says. "I learned that I like sushi." After Desert Hope, she spent a month at FitRX to address her food addiction. She credits AAC, and God, for helping her realize she has a disease that will need constant care.
Not all stories involving the company's marketing tactics are as positive. Late last year, Gary Fisher, director for operations at the treatment chain Cirque Lodge, filed a complaint with the National Association of Addiction Treatment Providers, saying that potential clients who clicked on what they thought was a link to his company's 800 number were automatically redirected to American Addiction Centers. At least one caller was then told AAC is "much better than Cirque Lodge." Cartwright acknowledges the problem but blames it on third-party vendors hired to take care of Internet marketing. "We canceled those contracts," he says, adding, "I live by the 12-step program. I try to do right every day, and I want my company to live by that as well."
 
 
Over the centuries, doctors have subjected addicts to a range of "cures." They've tried cocaine, LSD, shock therapy, lobotomies, tranquilizers, vitamins, and vegetarian diets. In the 1950s, some doctors made alcoholics huff carbon dioxide until they passed out, a method also used to treat anxiety and melancholy, according to William White, author of Slaying the Dragon: The History of Addiction Treatment and Recovery in America.
So-called inebriate homes and asylums began popping up nationwide in the 1800s. The most famous and controversial of the for-profit operations were the Keeley Institutes, established in 1879 by Leslie Keeley, a doctor who claimed: "Drunkenness is a disease, and I can cure it." His treatment involved a secret formula called the Double Chloride of Gold Cure, which supposedly addressed the root causes of inebriation on the cellular level. Keeley achieved notoriety after issuing a challenge to Joseph Medill, then-publisher of the Chicago Tribune, saying, "Send me six of the worst drunkards you can find, and in three days I will sober them up, and in four weeks I will send them back to Chicago sober men." Medill took the challenge and later reported that the men "went away sots and returned gentlemen," according to White.
From 1880 to 1920, Keeley treated about half a million patients at more than 100 locations across America, England, Finland, Denmark, and Sweden—many of them franchises owned by other people or investment groups. Business began going downhill when several former patients relapsed, went insane, and killed themselves. "I desire to state in a most emphatic manner that the Keeley cure is a shameless, barefaced, moneymaking scheme," wrote one doctor in 1893. By 1935, the year Alcoholics Anonymous was started, the number of Keeley Institutes had dwindled to four, down from 118 in 1893, thanks partly to controversy and Prohibition. One of the last Keeley Institutes standing was found to have a large bootlegging operation in its basement. Keeley died a millionaire in 1900, and by 1966 the Institutes had stopped admitting patients. The contents of the Double Chloride of Gold potion remains a mystery. White does credit Keeley with bringing unprecedented numbers of addicts into treatment.
American Addiction Centers is peculiar in its own modern way. It was pieced together from previously existing companies, some with unusual origins. One of them, Forterus, was formed when a drug and addiction business called A Better Tomorrow merged with a public company involved in thoroughbred horse racing and breeding. Forterus traded as a penny stock but was later delisted. Paul Howarth, the former Forterus chief executive officer, once worked as a senior vice president at Bear Stearns and is now CEO of Graystone, a Las Vegas-based mining business with projects in Peru and Suriname. "Paul Howarth was the money that started A Better Tomorrow," Cartwright says. "He was gone by the time I got here. … It doesn't have anything to do with AAC." Howarth declined to comment on the record.
Analysts don't seem too concerned with the past. "I think this company has the right kind of energy," says John Ransom, managing director of health-care research at Raymond James Financial, another underwriter of the IPO. "You have a very aggressive, messianic CEO, but you have structure in place that tries to curb some of that." Going public also means the company is subject to quarterly reviews and tough scrutiny. "I think it's fair to say these guys have been scrappy, and there's been an uneven history," Ransom says. "But I think this is their shot, and they realize this is their shot. And so far, so good."
 
 
On a recent Monday in January, Cartwright stops in at a group meeting at the Greenhouse. Looking sharp in a gray suit and blue button-down, the CEO puts on his counselor hat. "I'm 23 years sober," he tells the attentive addicts, who break into applause. "You need a game plan to stay sober," he goes on, moving into a conversational mode. "How many people are going to go back to a safe environment?"
"I'm scared to go back," says Lisette Matos, a 21-year-old from New Jersey, who's wearing glasses and bright red lipstick and shaking visibly. "My boyfriend's a heroin addict, a recovering heroin addict. He has a 2-year-old daughter, and how do you keep yourself straight?"
"Don't go back," says Cartwright, growing earnest. "Seriously, I wouldn't go back."
"It's just hard," she says. "You love a person …"
"You've gotta love yourself, too, you know," Cartwright says. "You can't save them until you get yourself strong. And it's gonna take you maybe a year to try and save another human being. Right now, it's gotta be about you."
"Who's relapsed before?" Cartwright asks the crowd, and several people raise their hands. "It doesn't have to be that way," he says. "Make this your last treatment center. … You have to work further. We'll get you connected with the right physician, the right doctor, get an outpatient program, but also make sure you're in a safe environment. If you don't have a safe environment to go back to, you really oughta work with your therapist to find one."
"I know that's hard, 'cause you love him," he says, turning back to Matos.
The discussion moves on to medications that various clients are taking and to finding a good doctor. At the end, Cartwright thanks the group for letting him drop in.
Back at American Addiction Centers' headquarters, situated along with the call center on two floors of a nondescript brick building, Cartwright says his company has given an independent research firm $500,000 to study its outcomes. He acknowledges that even his patients, if they don't change their lifestyles post-treatment, are highly likely to relapse. Of course, he hopes they won't. "If they go out and tell 10 other people, 'Hey, if you need help, that's where you go,' " he says, "that's great all around."
—With Dune Lawrence
Before it's here, it's on the Bloomberg Terminal.
LEARN MORE