Steve Cohen May Seek SEC Deal to Manage Client Money Once Again
Katherine Burton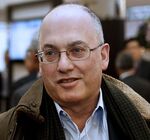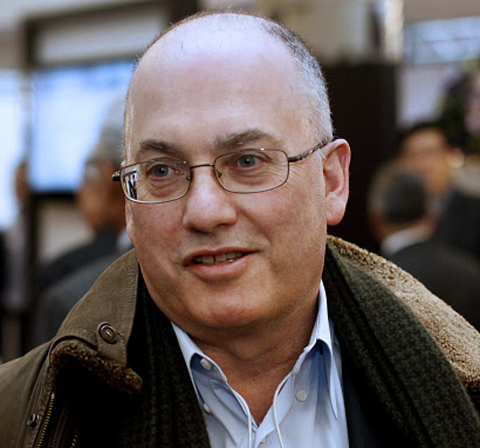 Billionaire Steve Cohen, who shut down SAC Capital Advisors last year to settle charges of insider trading against the firm, may be looking to manage money for clients again.
Executives at Point72, the firm where Cohen now manages his personal fortune, are considering asking the U.S. Securities and Exchange Commission to limit any potential ban on managing outside capital to three-years, according to two people familiar with the matter. When the SEC brought an administrative proceeding against the 58-year-old billionaire in 2013, regulators said they would seek to bar Cohen from overseeing others' capital.
Some people inside Cohen's Stamford, Connecticut-based firm have become more confident that they will eventually be allowed to sell money-management services following a court ruling in December that threw out insider-trading convictions of two traders from other firms, said the people, who asked not to be identified because the information is private. On Friday, federal prosecutors in New York asked an appeals court to reverse that ruling. If it stands it could lead to the dismissal of charges against others in a multiyear insider-trading probe.
"There have been no internal discussions about any settlement," said Mark Herr, a spokesman for Point72. "We have no plans to seek outside capital -- we enjoy being a family office." He declined to comment on whether the firm has held any talks with the SEC about managing client money.
John Nester, an SEC spokesman, declined to comment on Cohen's status.
December Ruling
The Dec. 10 ruling overturned convictions of Level Global Investors co-founder Anthony Chiasson and ex-Diamondback Capital Management portfolio manager Todd Newman, who were several steps removed from the leakers of Dell Inc. and Nvidia Corp. data. They argued on appeal that they didn't know that the tipper, whom they never met, had received a benefit for his disclosures.
The decision, which barred retrial of the two men, may lead to a reversal of the convictions of six others who pleaded guilty in the case and cooperated with prosecutors. SAC fund manager Michael Steinberg, who was found guilty in another case of trading on the same leaks, says he too is entitled to a reversal under the ruling.
In its filing Friday, the government said for the first time that it's no longer challenging the idea that a person who trades on inside information must know that the person who supplied it got a benefit in return. It said the appeals court shouldn't have reversed the convictions and then exonerated both Newman and Chiasson, and that the cases should have been sent back for retrial with a requirement to meet the higher standard.
Cohen's Profits
Since closing SAC and rebranding his organization as Point72, Cohen has taken a number of steps that might prove useful if he were to try to market to investors again. His former key lieutenants, including Tom Conheeney, who was president; Steve Kessler, the former chief compliance officer; and Chief Operating Officer Sol Kumin have all left the firm.
His new president, Douglas Haynes, a former McKinsey & Co. director, reorganized the equities business into seven units to improve accountability. In December, the firm, which mainly buys and sells stocks, said it would create a multistrategy arm, Rubric Capital, to trade across asset classes with a focus on undervalued securities.
Point72 brought in more than 70 analysts last year and also made some high-profile hires including Dean Maki, who will join the firm as chief economist, according to a Jan. 22 statement. In his previous role as chief U.S. economist at Barclays Plc, he regularly gave media interviews and made public presentations.
Track Record
Cohen, who built one of the hedge fund industry's best long-term records at SAC, has continued to perform well. Point72 made at least $2.5 billion in gross profit last year, a person familiar with the matter said this month.
SAC pleaded guilty to securities fraud and wire fraud in November 2013, agreeing to pay a record $1.8 billion and end its investment-advisory business after being accused of making hundreds of millions of dollars in illegal profits and fostering a criminal culture through a scheme that lasted more than a decade.
Cohen has never been criminally charged with wrongdoing. The SEC's administrative proceeding against Cohen alleges that he failed to supervise employees, including Steinberg. The proceeding has no merit and will be "vigorously" contested, an SAC spokesman said in 2013 after it was filed.
At the time the agency announced the proceeding, SEC officials wanted to seek a lifetime ban for Cohen, according to people familiar with their thinking. Some lawyers say that the alleged wrongdoing isn't severe enough for that punishment because it is a charge of negligence rather than fraud.
"A charge of failing to supervise should not warrant a draconian penalty, such as banning someone from managing money for life, particularly where there is no evidence that the defendant intended to violate the law," said Bradley Bondi, who leads the securities enforcement and investigations group at law firm Cadwalader, Wickersham & Taft LLP and was previously an attorney at the SEC.
Before it's here, it's on the Bloomberg Terminal.
LEARN MORE