Gunvor Sees No Return to $100 Oil Once Price Plunge Is Reversed
Rupert Rowling and Jake Rudnitsky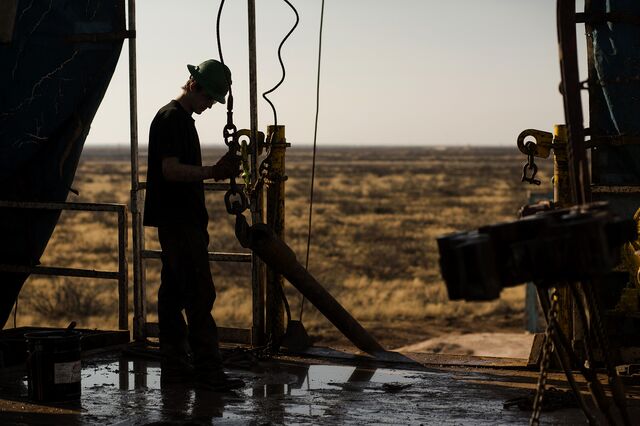 Oil prices won't recover to $100 a barrel once a current rout is reversed, said the head of research at Gunvor Group Ltd., a firm trading more than 2.5 million barrels of crude and fuels each day.
"Once we are through this bearish phase, prices will rise again but not to triple digit figures," David Fyfe said at the Platts Oil Storage conference in Amsterdam on Thursday. Saudi Arabia, the nation leading OPEC in defending its share of global oil market, will resist $100 to $120 a barrel crude, he said, without specifying for how long.
Brent oil, the global benchmark, collapsed by almost half last year as Saudi Arabia and others in the Organization of Petroleum Exporting Countries committed to maintain output amid a global surplus. U.S. output is the highest in three decades as drillers unlock stores in shale formations.
"It will be interesting to see how the Saudis react when prices start rising again," Fyfe said. "They won't want prices to rebound to $100-$120 as they'd be back to square one."
Global demand will grow by 1 million barrels a day this year in part because of lower prices, Fyfe said. He was previously head of the oil markets and industry division at the International Energy Agency, an adviser to 29 nations.
Brent crude climbed 0.8 percent to $49.44 a barrel at 10:48 a.m. in London on Thursday. It rose as high as $115.71 in June.
Libya, where output has collapsed as Islamist militants have targeted energy facilities, is unlikely to produce more than 500,000 barrels a day this year, Fyfe said. Output has fallen to below 300,000 barrels a day, the lowest among OPEC producers, from a high of 850,000 barrels a day in October.
Before it's here, it's on the Bloomberg Terminal.
LEARN MORE