Charming Investors by Playing Hard to Get
By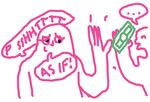 When Molly Bernet Balunek expressed interest in putting money into mutual funds run by Dimensional Fund Advisors, she didn't know how rigorous the application would be. Balunek, a financial adviser in Cleveland, had to submit to an interview, fill out a questionnaire, and pay out of her own pocket for a two-day trip to Austin, Texas, where she listened to the company's executives explain how they do business. "It is a two-way evaluation process," says Balunek, who was approved last year. "Dimensional wanted to understand my business structure and investment philosophy as much as I wanted to understand theirs."
Dimensional's arduous system breeds a high degree of loyalty among the chosen. "They've developed a brilliant way of locking in money, and the advisers who use them seem to love it," says Lawrence Glazer, a managing partner at Mayflower Advisors, a consulting firm in Boston that doesn't put clients' money into Dimensional funds. Dave Butler, who runs Dimensional's financial adviser business, says he could "count on one hand" the clients who have stopped using the company's funds in his almost 20 years there. Dimensional does not sell funds directly to the public.
The company is also benefiting from its focus on index funds. Its assets have more than doubled since 2009, to $381 billion, and it attracted almost $28 billion in new money last year, second only to index-fund specialist Vanguard Group. Mutual funds that pick U.S. stocks had $98 billion in redemptions in 2014; in contrast, investors added $167 billion to domestic stock index funds and exchange-traded funds, according to data from Morningstar. "Conventional active managers promised a lot that they weren't able to deliver," says David Booth, chairman and co-founder of Dimensional.

Booth, 68, built his firm around the ideas of Nobel laureate Eugene Fama, whose classes he took while earning an MBA at the University of Chicago. Fama and his research partner, Kenneth French of Dartmouth, have argued that stock price movements are unpredictable and that trying to pick securities to beat the market is pointless. Their research shows that certain groups of stocks do better than others. For example, over the long term, small stocks have beaten large ones. Value stocks—those that appear to be bargains based on book value, earnings, and other measures—outperform growth stocks. And more profitable companies, as measured by earnings relative to book value, have done better than less profitable ones.
Dimensional's funds reflect those findings, with portfolios composed of small-cap companies, value shares, and stocks of companies with above-average profits. Dimensional's stock funds have outperformed about 70 percent of funds with similar investment objectives over the past 5, 10, and 15 years, according to research company Lipper. Its bond funds, a smaller piece of the business, trailed about 60 percent of similar funds. Dimensional executives say they can't quantify or guarantee the amount of outperformance they can generate. "If we can beat the benchmarks by 50 basis points a year—and in many strategies by 100 basis points—I will do handstands," Booth says. (A basis point is one-hundredth of a percentage point.) In 2008, crediting the University of Chicago for his success, Booth donated $300 million to his alma mater, which renamed its business school the Booth School of Business.
When Dimensional was founded in 1981, it managed money exclusively for institutional investors. In 1988 an individual adviser approached Booth about investing in the funds. The idea was intriguing and also somewhat disturbing, says Booth, who was concerned that advisers would move in and out of the funds too often, saddling other investors with higher trading and tax costs. The solution was to create a system in which the company could pick advisers who bought into Dimensional's approach and played by its rules. "They don't want advisers who are traders, they don't want hot money, and they don't want people who are chasing performance," says Balunek, who described the process of becoming a Dimensional adviser as more "invasive" than she anticipated.
Booth says the extended process—including having advisers pay their way to the introductory seminar—has paid dividends. "We have made it kind of a pain in the neck to buy the funds, but that has created a mutual affinity," he says. Bob Rall, a financial adviser in Merritt Island, Fla., found out about Dimensional 12 years ago. He now has about 90 percent of the $35 million he oversees invested in Dimensional funds. "They poured us big glasses of Kool-Aid," he says. "We drank it and haven't looked back."
The bottom line: Dimensional attracted almost $28 billion in new money last year, second only to Vanguard.
Before it's here, it's on the Bloomberg Terminal.
LEARN MORE