Andurand Fund Sees Oil at or Below $40 for Up to Six Months
Simone Foxman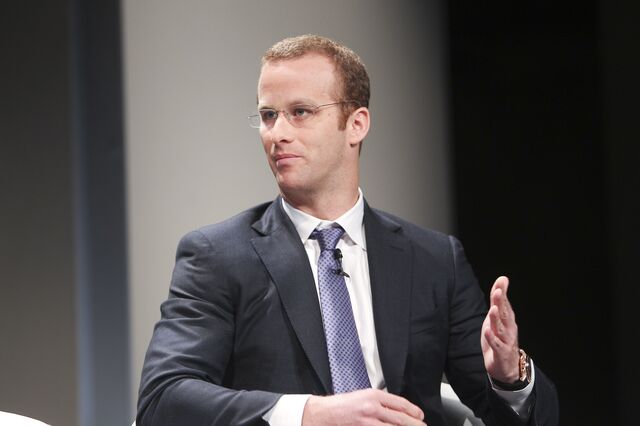 Pierre Andurand, whose hedge fund gained 38 percent in 2014 from a well-timed wager that oil prices would fall, expects a further slide to $40 a barrel or lower that could last for as long as six months.
West Texas Intermediate could plunge to the high $30s from $46.47 and brent crude could slip to $40, the manager of the London-based hedge fund firm wrote in a letter to clients that was obtained by Bloomberg News.
Oil has fallen by more than half since June as the U.S. pumped at the fastest pace in more than three decades and demand growth slowed. Andurand Capital, which trades oil and other commodities, outperformed its peers after it began taking short positions -- a bet that prices would decline -- in oil in late September.
"We do not believe that oil prices have yet found a floor," Andurand wrote.
Andurand, who runs the $400 million Andurand Capital Management, wrote that low prices will lead to a decline in oil supply as projects to produce the commodity are canceled. When demand outgrows supply, expect a rebound in prices to more than $60 a barrel later this year, he wrote.
Georgiana Brunner, a spokeswoman for Andurand at Greenbrook Communications in London, declined to comment on the letter.
Brent gained 2.5 percent to $49.21 at 10:04 a.m. in New York amid signs that prices near a 5 1/2 year-low are slowing drilling in the U.S.
Next Run
In a Dec. 1 interview with Bloomberg News, Andurand, 37, predicted Brent crude would decline to $60 a barrel by the end of 2014 and reach $50 early in 2015. The price ended last year at $57.33.
Andurand wrote that a pullback in oil production will "plant the seed for the next oil bull run" in 2017 to 2018, with the possibility that oil prices will reach an all-time high by the end of the decade.
The average hedge fund across all strategies gained 1.4 percent in 2014, according to data compiled by Bloomberg. The Andurand fund's 15 percent gain in December made whole investors who lost money when his previous venture, BlueGold Capital Management, shut in 2012.
BlueGold Capital, an oil-focused commodity fund Andurand managed from 2008 until it closed, lost 34 percent in 2011. Andurand offered legacy BlueGold investors a chance to invest in his new hedge fund without paying performance fees until they recouped losses.
Before it's here, it's on the Bloomberg Terminal.
LEARN MORE