politics
'I Won Both of Them' Won the State of the Union
The president's ad-lib sets the Internet abuzz.
By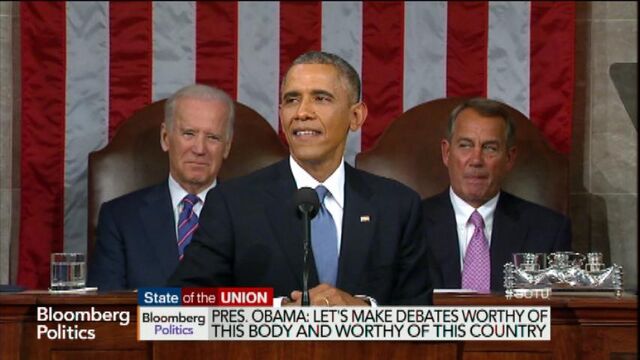 President Barack Obama's "I won both of them" comment won the Internet on Tuesday night. 
The off-the-cuff remark, in response to applause he got from saying his campaigns were behind him, was the most tweeted moment in the State of the Union address, according to Twitter. 
Here's some of the chatter from the buzziest moment of the night: 
There were GIFs.
There was the occasional snippet of analysis. 
There were photos.
There were vines.
 Of course, you can't win 'em all 
Before it's here, it's on the Bloomberg Terminal.
LEARN MORE