Court Aide Opinion May Ban ECB in Troika, Juncker Says
Ian Wishart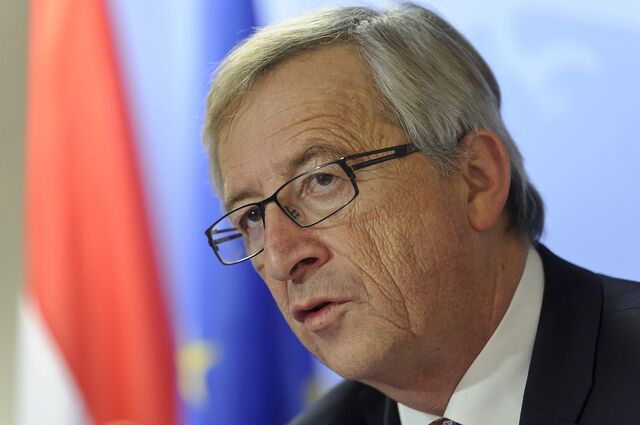 The formation of the troika that oversaw the bailouts of euro-area countries including Greece and Ireland may have to change in light of a court aide's opinion on the European Central Bank's bond-buying plan, European Commission President Jean-Claude Juncker said.
Advocate General Pedro Cruz Villalon, of the EU Court of Justice in Luxembourg, "appears to want to prohibit the European Central Bank from remaining a member of the troika," Juncker told an audience in Paris on Jan. 16.
While Cruz Villalon in a non-binding opinion last week gave the ECB legal endorsement for its Outright Monetary Transactions program, he said that the central bank should refrain from "all direct involvement in the monitoring of the financial assistance program applied to the state concerned." Such non-binding opinions are followed by the court in a majority of cases.
The troika, comprising the ECB, the European Commission and the International Monetary Fund, has managed all rescues since the start of the region's debt crisis.
"Greece won't leave the euro zone; no one will kick them out of the euro zone," Juncker said, when asked about the country's Jan. 25 elections. "It's not even a matter of debate."
The Syriza party, which is promising to write down some of the national debt and roll back austerity, leads Prime Minister Antonis Samaras's New Democracy party in opinion polls.
"Concerning the elections, we shouldn't intervene in the Greek democratic debate, but the promises made by the previous government have to be kept," Juncker said.
Before it's here, it's on the Bloomberg Terminal.
LEARN MORE