Russia Cut to Baa3 by Moody's on Oil as Junk Rating Looms
Boris Korby and Halia Pavliva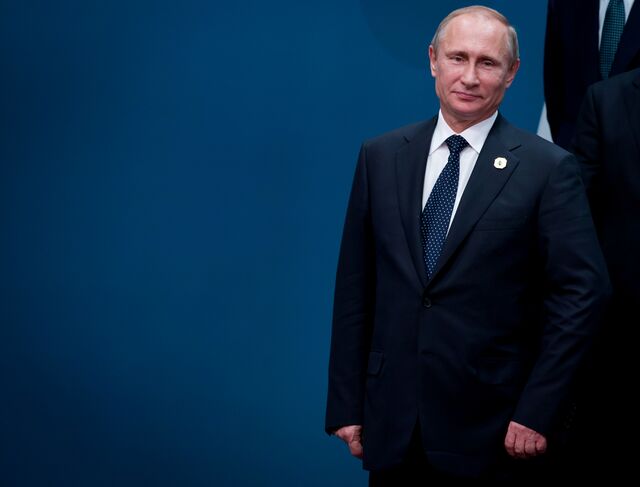 Russia's credit rating was cut to the lowest investment grade by Moody's Investors Service as plunging oil prices and the worst currency crisis since 1998 drag on growth.
Moody's lowered the country to Baa3, one step above junk, from Baa2. The credit grade matches those of Standard & Poor's and Fitch Ratings. The rating, on par with India and Turkey, is on review for a further reduction, Moody's said in a statement.
"Junk status would have a very significant impact on Russian corporate debt," Ian Hague, a founding partner at New York-based Firebird Management LLC, which oversees about $1.1 billion, including Russian stocks, said by phone from New York on Jan. 16. "The ironic part is that many of the state-owned companies are under sanctions and are already cut out of the foreign markets, so they couldn't refinance their debt anyway."
Russia is on the brink of a recession after oil, the country's largest export, slumped more than 50 percent since June. The ruble has tumbled 47 percent over the past six months as financing restrictions and export bans imposed by the U.S. and its allies after President Vladimir Putin annexed Crimea prompted investors to flee the currency. The Bank of Russia has raised its key rate six times since March and spent $88 billion in interventions last year to support the currency.
Default Swaps
"The severe -- and likely to be sustained -- oil price shock, alongside Russian borrowers' highly restricted international market access due to ongoing sanctions, is undermining economic fundamentals and increasing financial stresses on both the public and private sectors," Moody's said in a Jan. 16 statement. "The substantial oil price and exchange rate shock will further undermine the country's already subdued growth prospects over the medium term."
A cut to below investment grade could force ratings-sensitive investors to sell their remaining debt holdings. Fitch has a negative outlook on the country while S&P said Jan. 16 that it plans to decide whether to lower Russia's credit grade to junk by the end of the month.
"A cut to junk is coming, and credit agencies are just catching up with the reality as Russia's debt is already trading at a junk level," Rudolph-Riad Younes, co-founder and portfolio manager at R Squared Capital Management LP in New York, said by phone on Jan. 16. "Russia is going in the wrong direction and if it doesn't change its politics in Ukraine dramatically and oil price doesn't rebound, the cut to junk is inevitable."
The cost to insure Russian bonds against default for five year surged to a six year high of 600 basis points earlier this week, according to data compiled by Bloomberg. The extra yield investors demand to own Russian dollar bonds instead of U.S. Treasuries has surged to 6.41 percentage points, from 2.08 percentage points a year ago, JPMorgan Chase & Co. indexes show.
Moody's last cut Russia's credit grade in October.
(An earlier version of this story corrected the date of S&P's statement in sixth paragraph.)
Before it's here, it's on the Bloomberg Terminal.
LEARN MORE